Regular price
Sale price
$19.99 USD
Unit price
per
Sale
Sold out
Boar's Hair Bristle Wood Handheld Brush featuring the Death Grip Text Engraved Logo
Fits Perfectly in Hand
Ideal for Brushing and Grooming Beard and Mustache
Dimensions: 7 3/4" long by 1 1/2" wide and 1 1/2" tall


Introducing the Ultimate Grooming Accessory
Introducing the Boar's Hair Bristle Wood Handheld Brush, a distinctive grooming tool characterized by exceptional quality, ergonomic design, and, of course, the renowned Death Grip text engraved logo. This truly unique and practical product is sure to revolutionize your daily grooming routine, while subtly enhancing your overall aesthetic and style.
Wood Handled Brush: Crafted With High-Quality Materials
Crafted with high-quality materials, this brush embodies the fusion of timeless tradition and contemporary technology. The premium Boar's Hair bristles, as soft as they are durable, ensure superior grooming performance. These naturally stiff bristles are adept at removing dirt, distributing natural oils throughout the hair, and gently exfoliating the scalp. They are just firm enough to provide an invigorating scalp massage and yet gentle enough to not cause any damage or irritation. Boar's hair bristles are known for their ability to promote healthier, shinier, and smoother hair - a fact widely celebrated by hair care experts and hairstylists alike.
Wood Handled Brush: Ergonomically Designed for Comfort and Ease
The Wood Handheld design of the brush is another testimony to its high quality. The sturdy yet elegant wooden handle is crafted to fit perfectly into your hand, providing a comfortable grip during use. Its ergonomic design ensures effortless usage, even during extended grooming sessions. The warmth and natural texture of the wood, combined with the robust construction, will provide you with a reliable and long-lasting tool.
The Statement of the Death Grip Logo
Engraved prominently onto this exquisite wooden handle is the Death Grip logo. This text, far from just being an aesthetic enhancement, stands as a symbol of the brush's commitment to quality, strength, and style. It represents the unique identity of the product and the user's discerning taste in personal grooming tools. The Death Grip logo engraving adds a personal touch to the brush, making it more than just another accessory - it's a statement.
Not Just a Brush, But an Experience
The Boar's Hair Bristle Wood Handheld Brush featuring the Death Grip text engraved logo is more than just an amalgamation of natural materials and design ingenuity. It's an experience - a token of self-care and personal style. Ideal for everyday use, this brush is versatile enough to accommodate all hair types and styles. Whether your hair is thick, thin, curly, or straight, this brush is designed to maintain its optimal condition and enhance its natural beauty.
Wood Handled Brush: The Perfect Choice for Personal Care
Our Boar's Hair Bristle Brush, with its impressive combination of effective grooming and elegant design, is an excellent choice for those who appreciate the finer details of personal care. Its unique features make it an ideal gift for a loved one or a personal indulgence.
Wood Handled Brush: A Token of Timeless Grooming Artistry
As part of your daily grooming routine, this Boar's Hair Bristle Wood Handheld Brush with the Death Grip text engraved logo not only enhances your style but also promotes healthier hair through its superior functionality. It's not just a brush; it's a timeless piece of grooming artistry.


Craftsmanship Meets Elegance
The craftsmanship of the Boar's Hair Bristle Wood Handheld Brush sets it apart from the generic brushes in the market. Every feature, from the Boar's Hair bristles to the wooden handle, exudes a level of care and attention that transforms this ordinary item into a work of art. This brush is more than just a functional tool; it's a testament to the mastery and elegance of high-quality craftsmanship.
Uncompromised Quality
Each Boar's Hair Bristle Wood Handheld Brush undergoes rigorous quality control checks to ensure that it meets our uncompromised standards of quality. The Death Grip text engraved logo isn't merely an aesthetic statement, but a badge of superior quality that you can trust. It's our guarantee that every stroke will feel as good as the first, with consistent performance, durability, and comfort.
Promote Hair Health
Beyond just detangling and styling, the Boar's Hair Bristle Wood Handheld Brush offers significant benefits for your hair health. The natural boar bristles stimulate blood flow to your hair follicles, contributing to healthier and faster hair growth. They also distribute the scalp's natural oils evenly across your hair, reducing frizz and promoting a shiny, lustrous look. Experience the difference that a truly premium grooming tool can make in your hair care routine.
A Gift Worth Giving
The Boar's Hair Bristle Wood Handheld Brush featuring the Death Grip text engraved logo also makes for an exquisite gift. Whether it's a birthday, anniversary, or just a token of appreciation, this brush is a thoughtful and unique present. Each time the recipient uses the brush, they'll be reminded of your care and consideration. With its stylish design and superior functionality, it's a gift that keeps on giving.
The Ultimate Addition to Your Grooming Kit
In conclusion, the Boar's Hair Bristle Wood Handheld Brush is the ultimate addition to any grooming kit. It goes beyond its primary function of styling to become a symbol of your unique identity and a testament to your commitment to quality and style. It's more than a grooming tool; it's an embodiment of the sophistication and elegance that defines the Death Grip. Elevate your grooming routine and embrace the power of quality with the Boar's Hair Bristle Wood Handheld Brush featuring the Death Grip text engraved logo.
Your Style, Our Passion
We are committed to delivering nothing but the best when it comes to your personal grooming needs. With the Boar's Hair Bristle Wood Handheld Brush, we take your style and blend it with our passion for quality, delivering a grooming experience like no other. Embrace the Death Grip today, and let your style speak for itself.
Share
View full details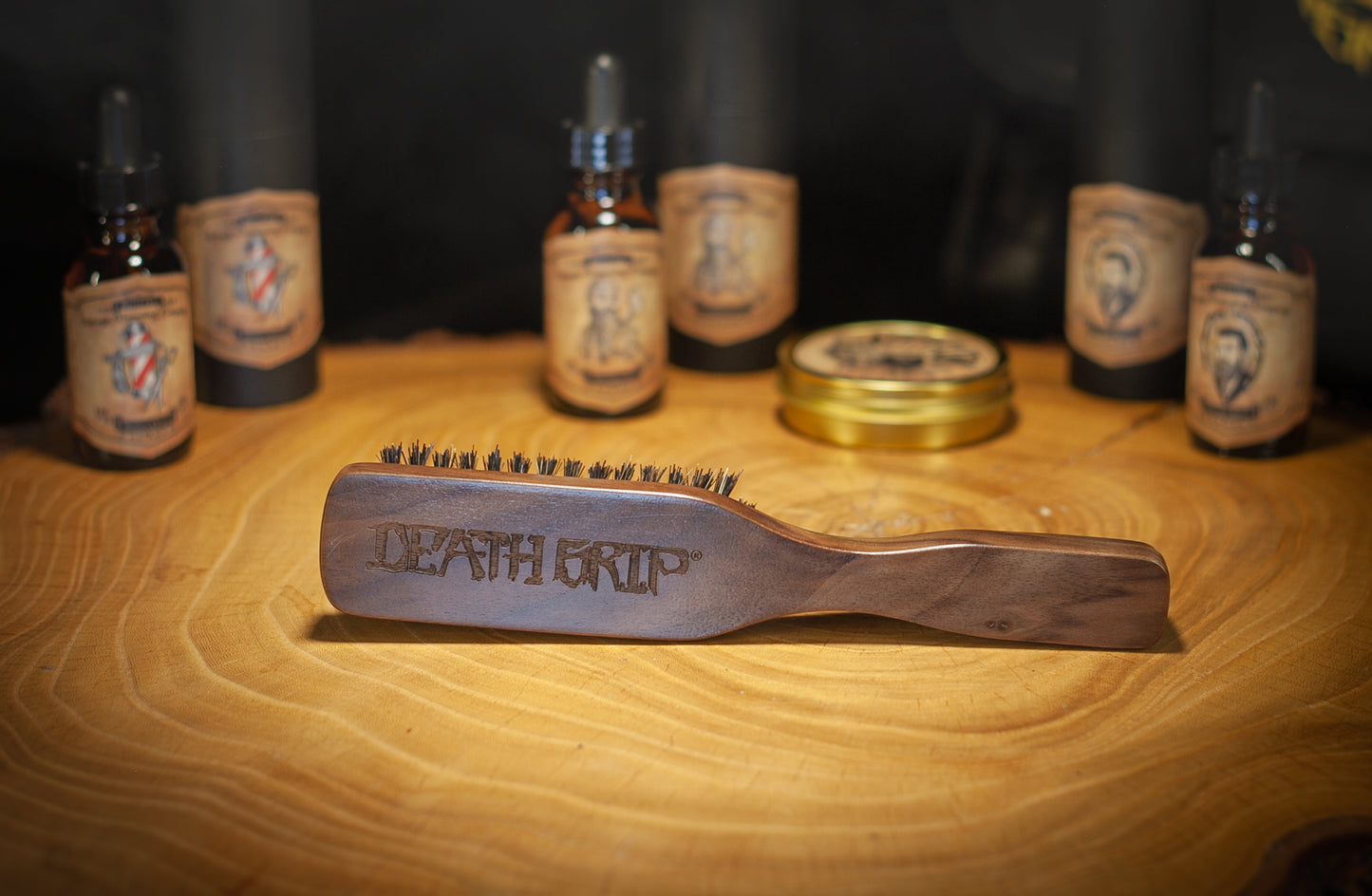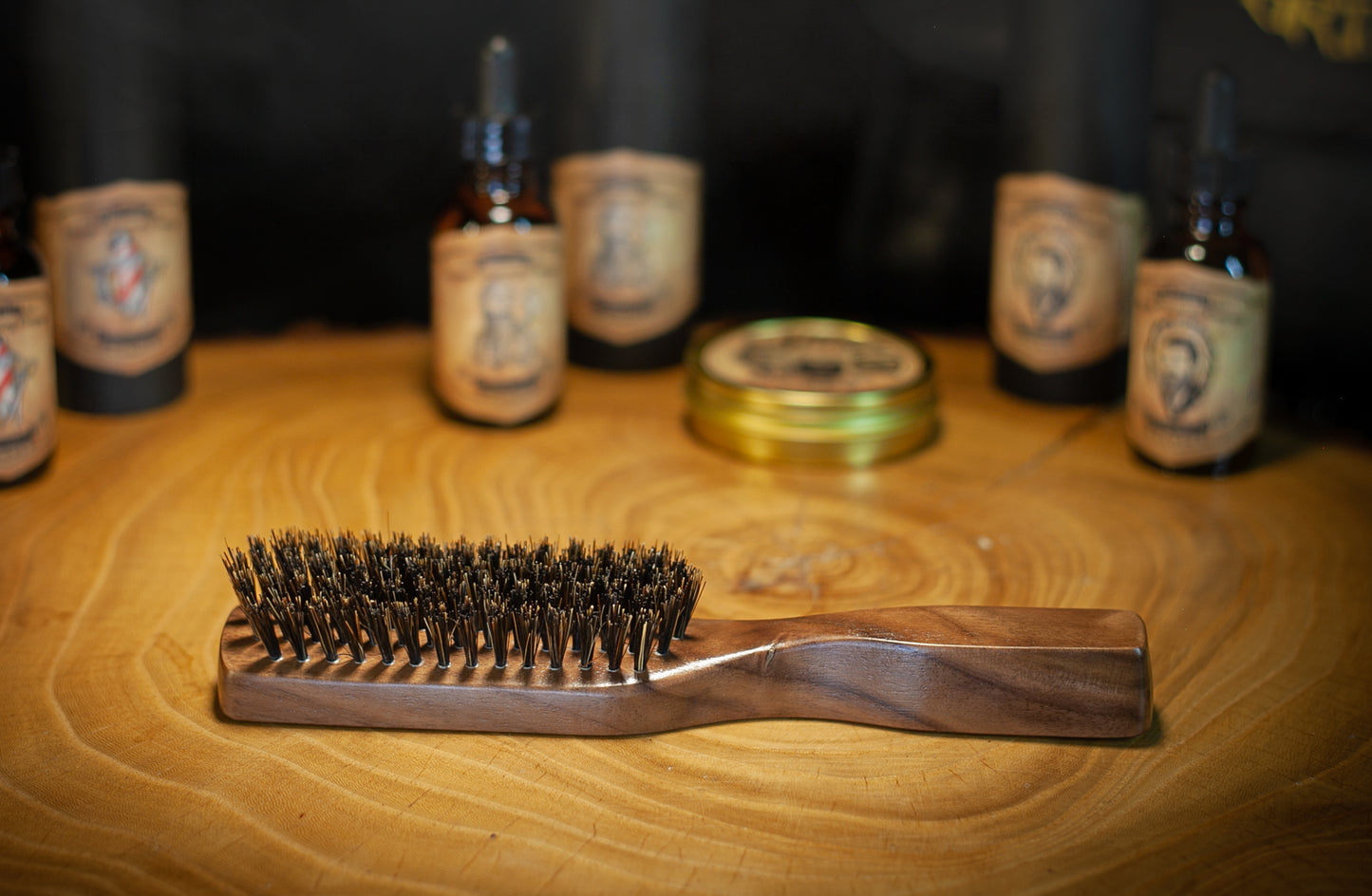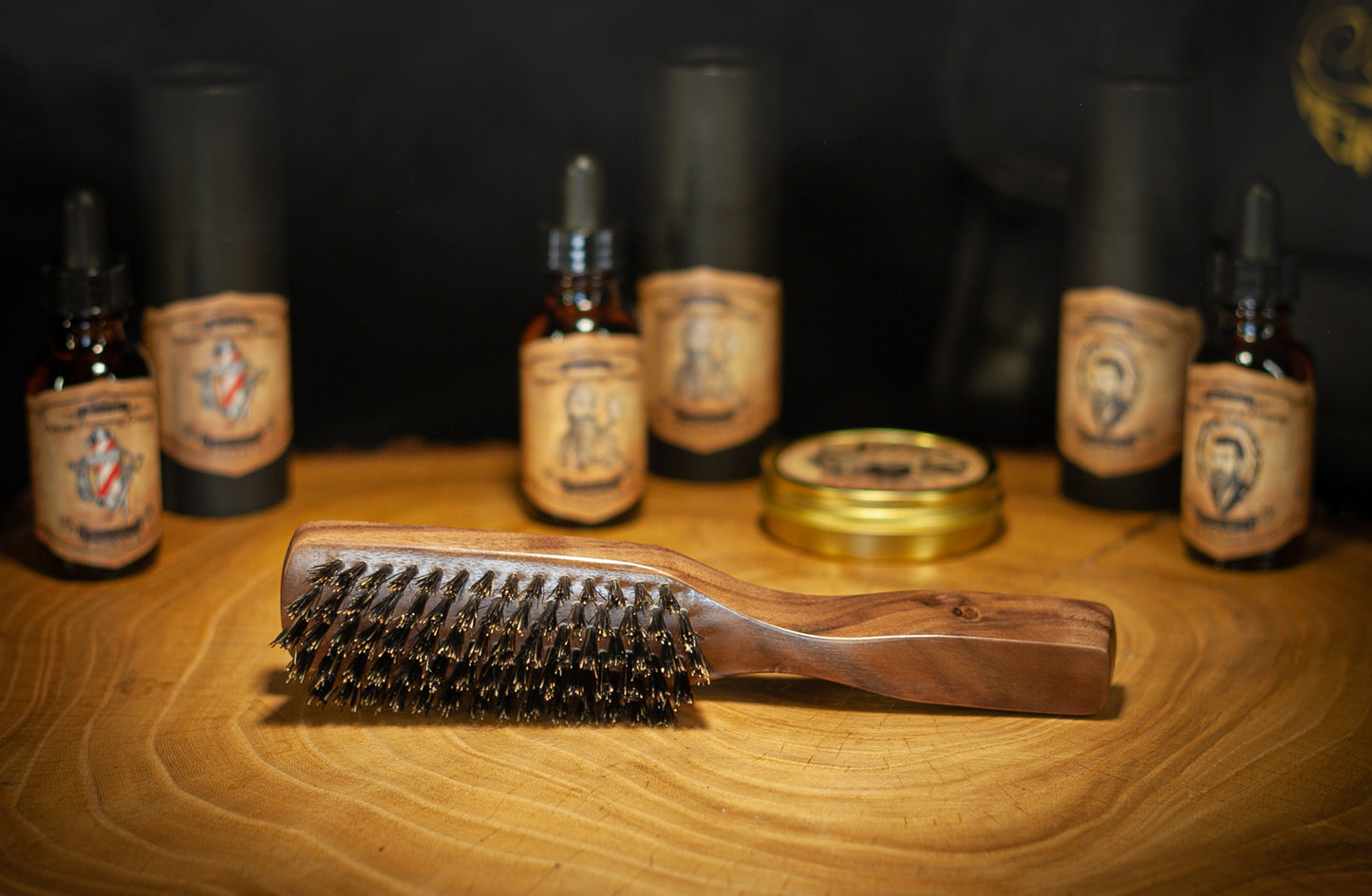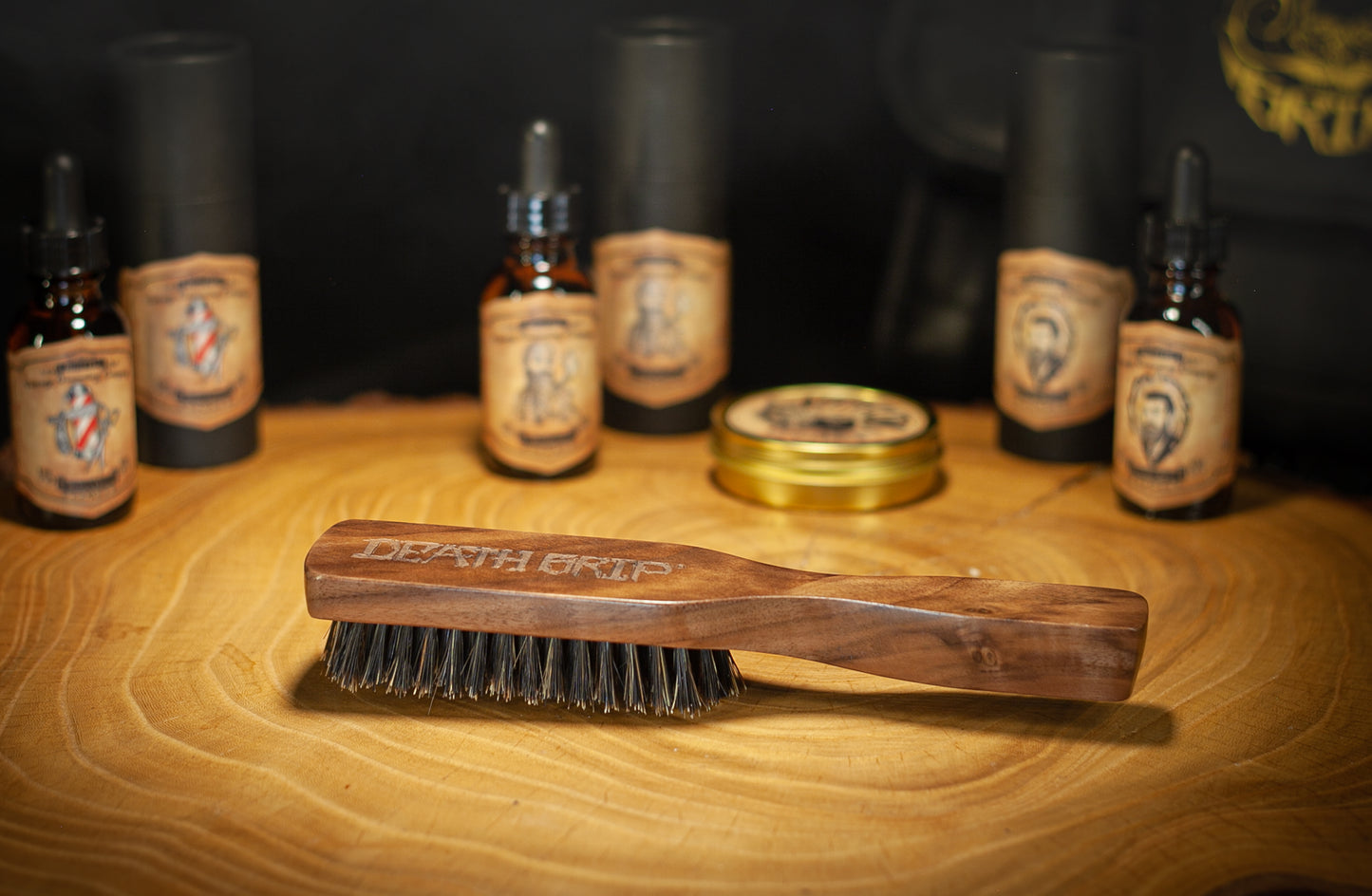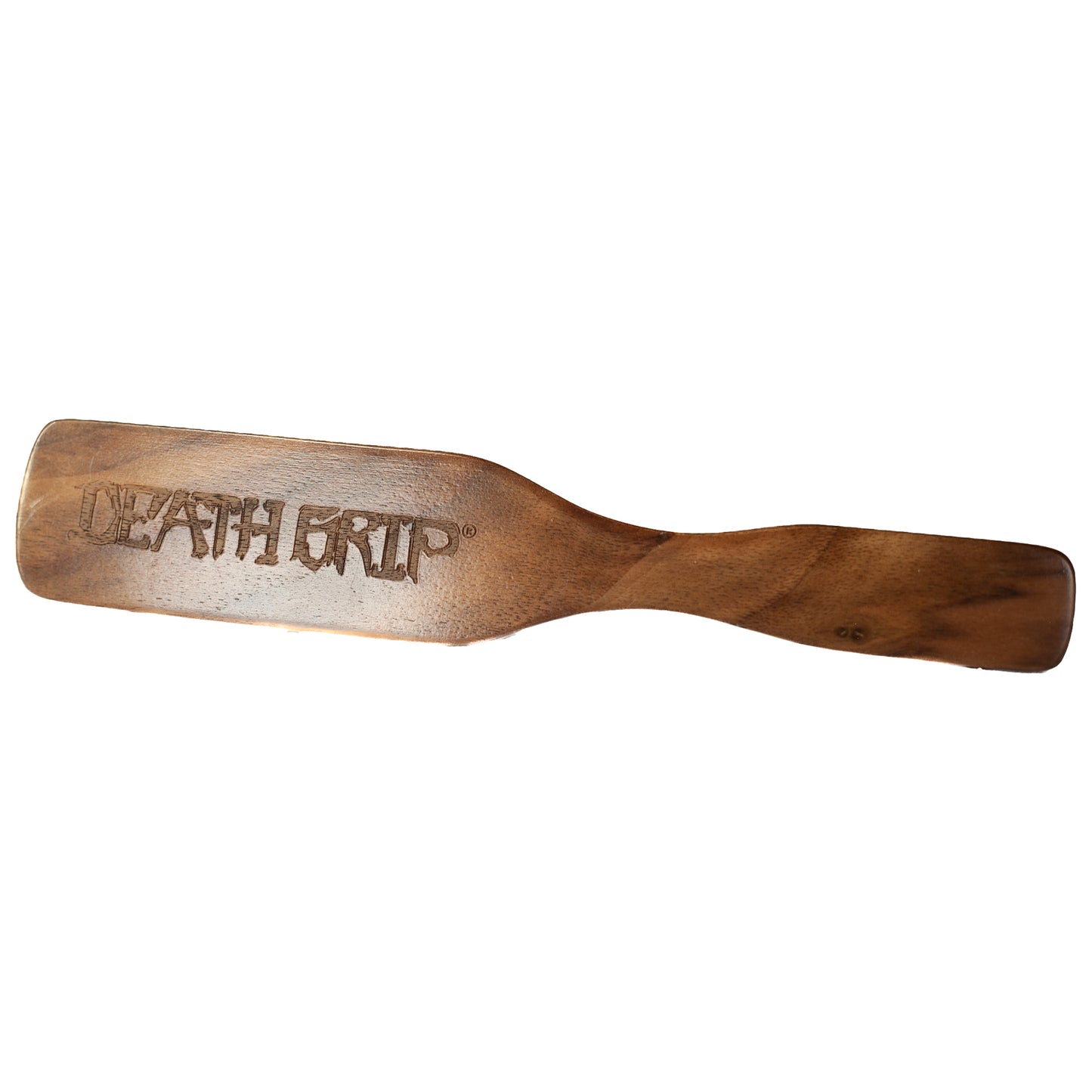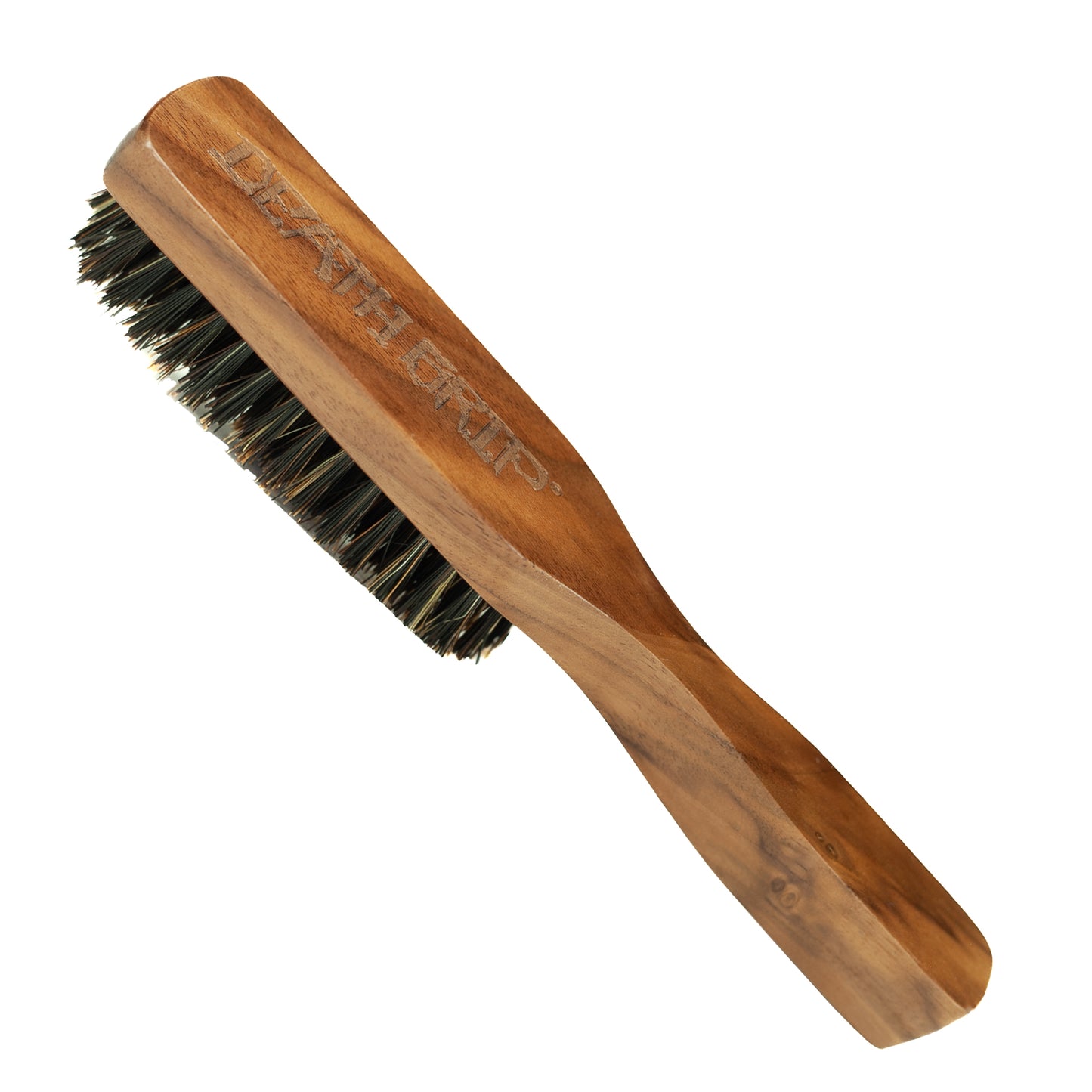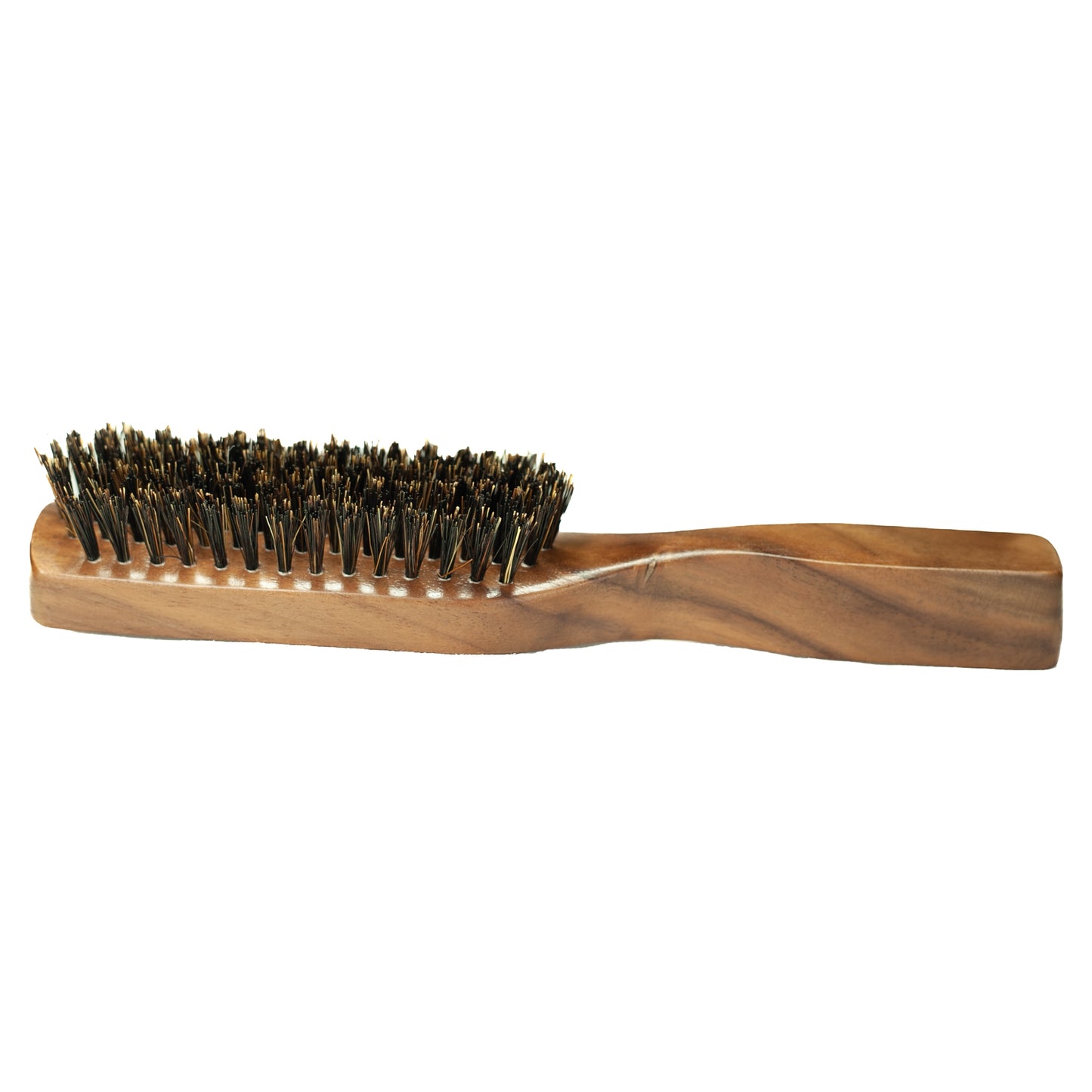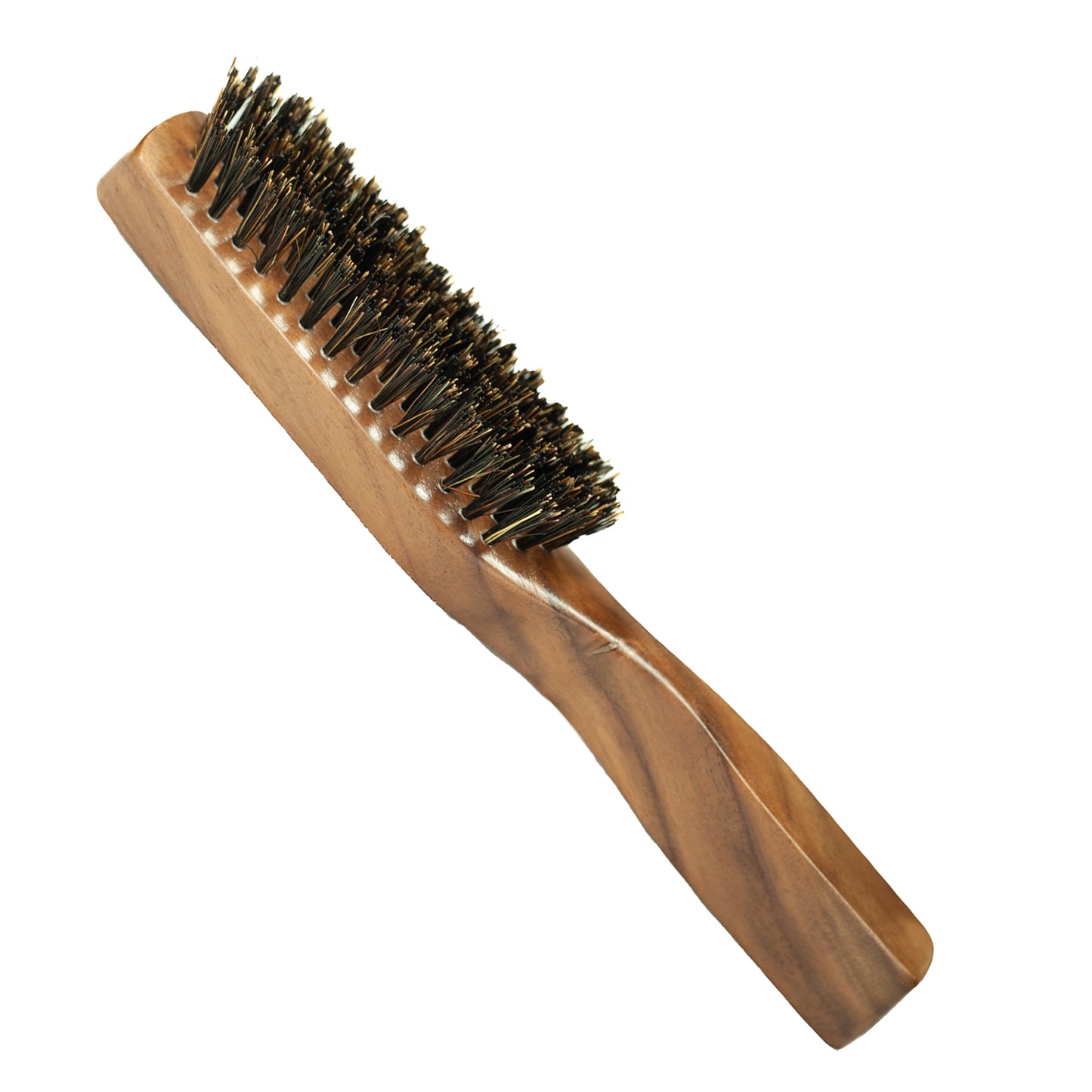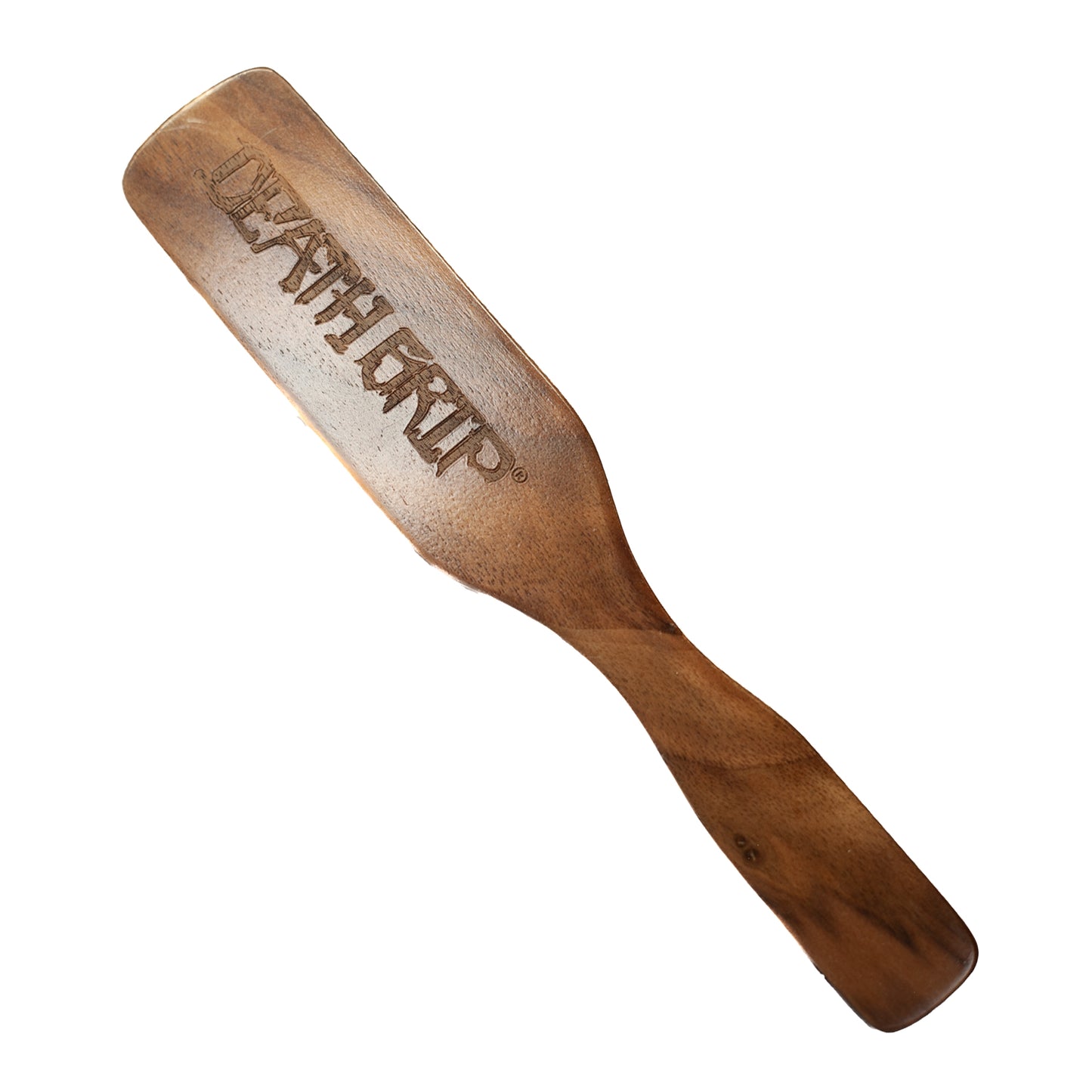 Free Shipping Available in USA

Order placed in the USA get shipping for FREE $60 or more

Death Grip 100% Satisfaction Guarantee

Contact us for any reason regarding your order. We stand behind our product with a 100% satisfaction guarantee.