Regular price
Sale price
$14.99 USD
Unit price
per
Sale
Sold out
Solid 4oz shampoo bar made with goat's milk.
Directions for use: Use the Night Fury Mustache Wash Bar as a beard or mustache wash or as a body wash. Lather, soak, and rinse as you would with any shampoo bar.
Ingredients: Aqua, Glycerin, Sodium Stearate, Sorbitol, Sodium Laurate, Propylene Glycol, Sodium Laureth Sulfate (SLES), Goat Milk, Sodium Chloride, Sodium Lauryl Sulfate, Citric Acid, Titanium Dioxide, Sodium Citrate, Tetrasodium Iminodisuccinate, Tetrasodium Etidronate, & Essentials Oils.
Product Overview:
Introducing the Night Fury Mustache Wash Bar - a solid shampoo bar designed exclusively for the sophisticated gentleman. Crafted with the goodness of genuine goat's milk and enriched with a blend of essential oils, this 4oz bar ensures a nourishing cleanse. Whether you sport a luxurious beard, a dashing mustache, or just crave an invigorating body wash, the Night Fury is here to redefine your grooming regimen.

Why Goat's Milk?
Natural Moisturizer: Goat's milk is a natural emollient that helps soothe and moisturize the skin.
Rich in Nutrients: Packed with essential vitamins and minerals that promote healthy hair and skin.
Gentle Cleanse: Perfect for sensitive skin, leaving it soft and refreshed without the harshness of traditional soaps.

Ingredients Spotlight:
Goat Milk: Natural conditioner, moisturizes and nourishes.
Essential Oils: Offers a pleasant fragrance and therapeutic properties.
Glycerin: Draws moisture to the skin and hair, ensuring hydration.
Sodium Laureth Sulfate (SLES) & Sodium Lauryl Sulfate: Provide the lathering and cleansing properties, removing dirt and excess oil.

Directions for Optimal Use:
Wet the Night Fury Mustache Wash Bar.
Work into a rich lather between hands or directly onto beard/mustache or body.
Soak for a minute to let the ingredients work their magic.
Rinse thoroughly with water.

Eco-Friendly and Sustainable:
Our commitment goes beyond ensuring a luxurious cleanse. The ingredients like Tetrasodium Iminodisuccinate and Tetrasodium Etidronate are known for their eco-friendly properties, making this bar not just good for you but also for the environment.
Share
View full details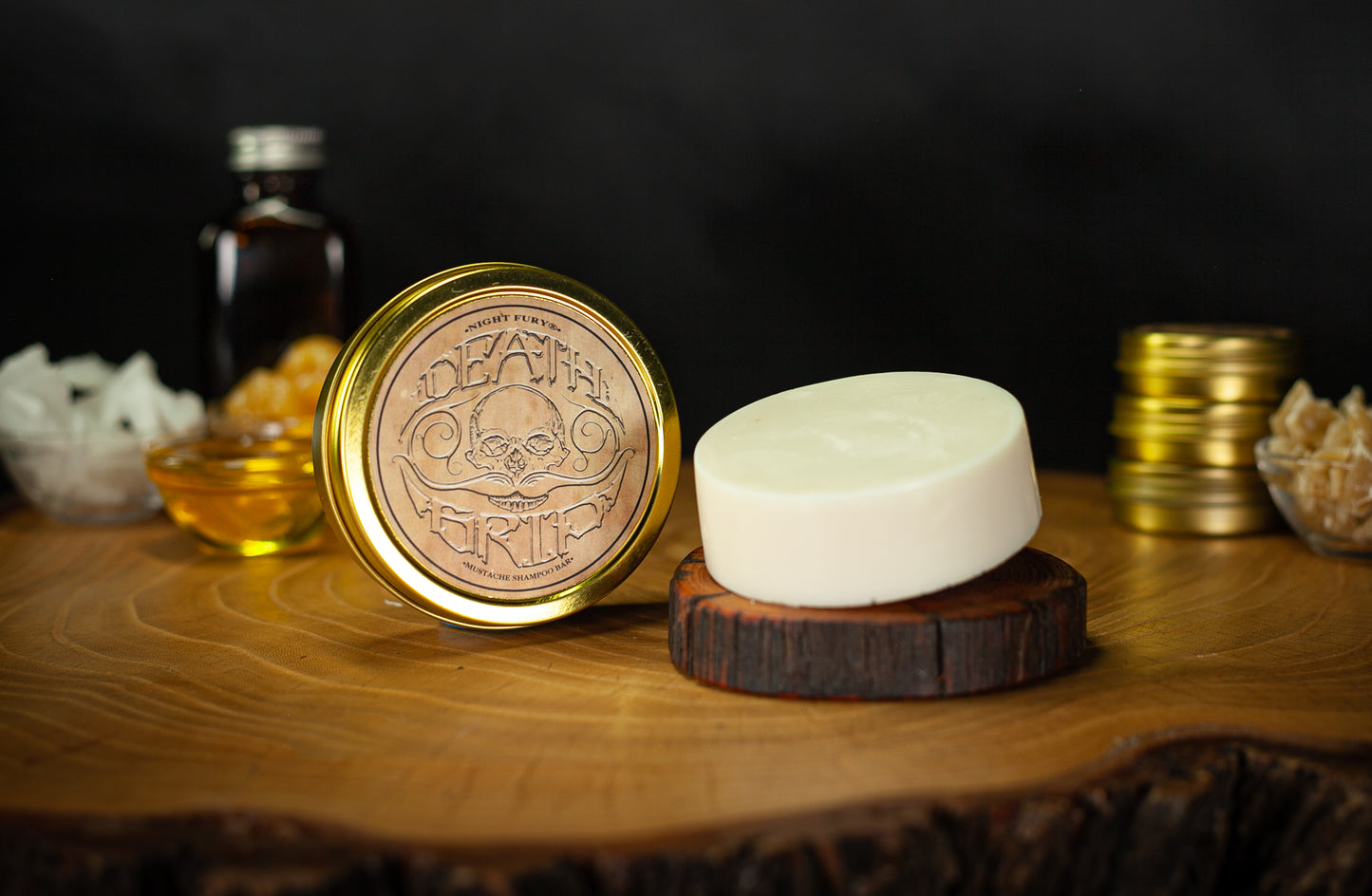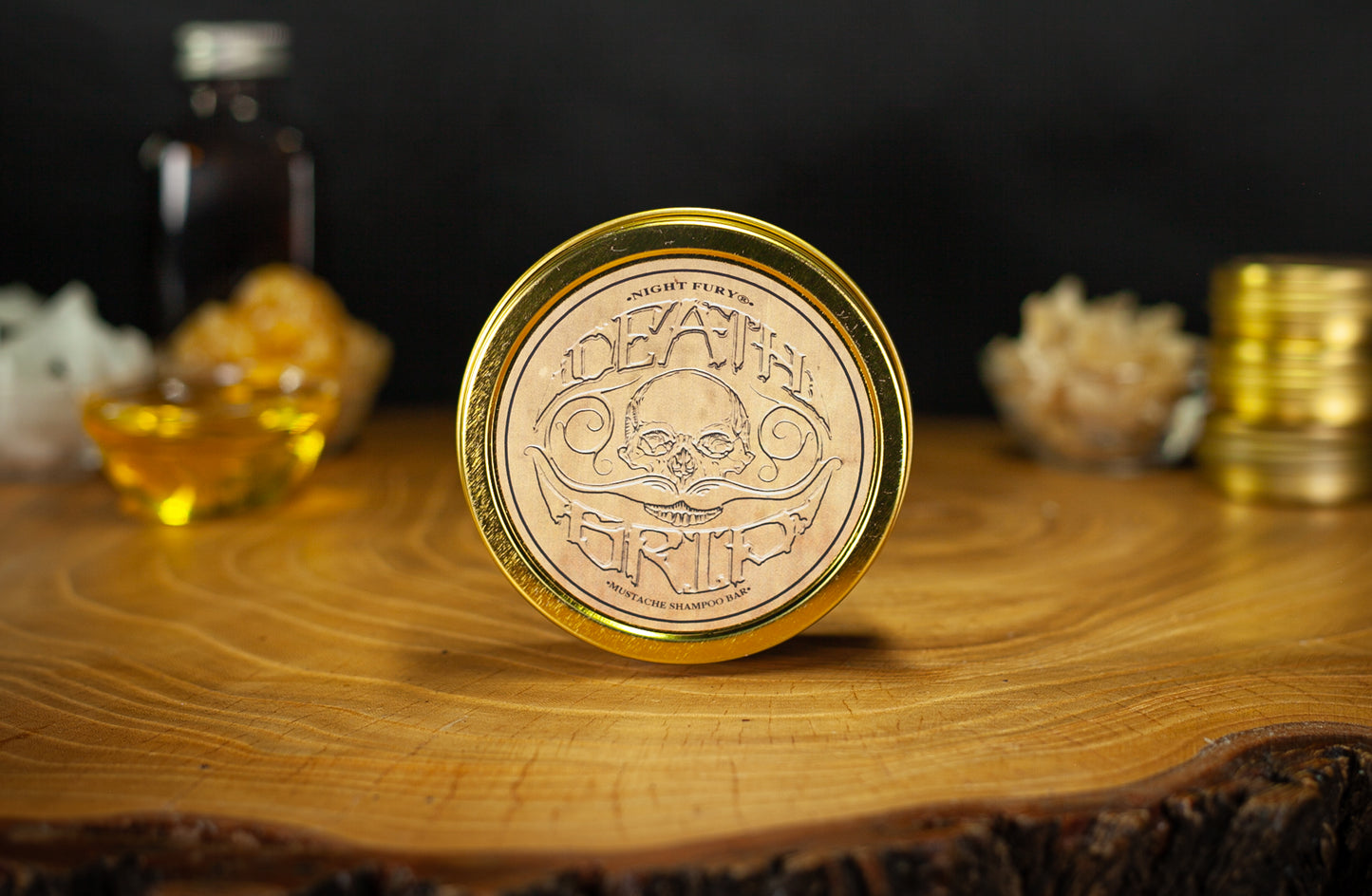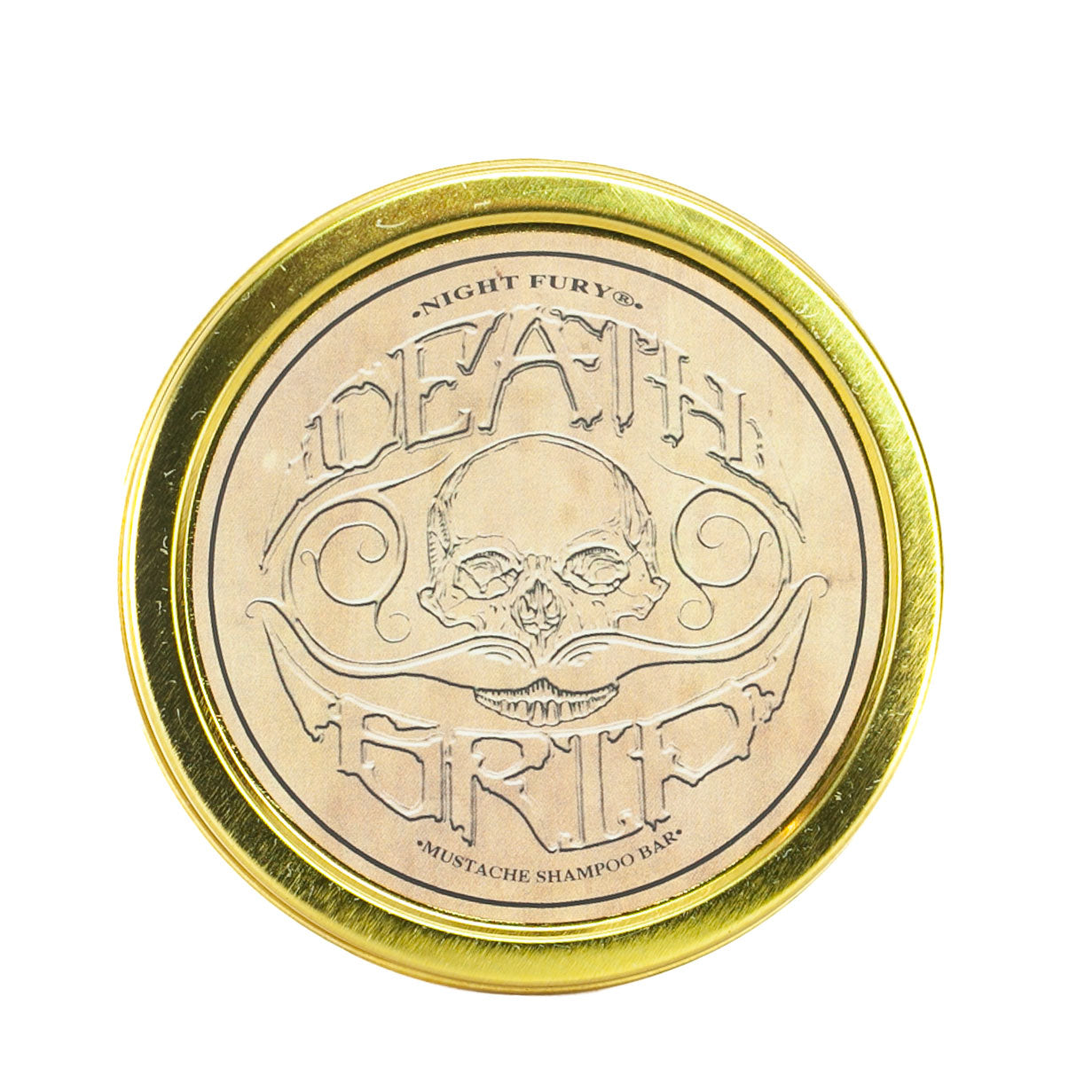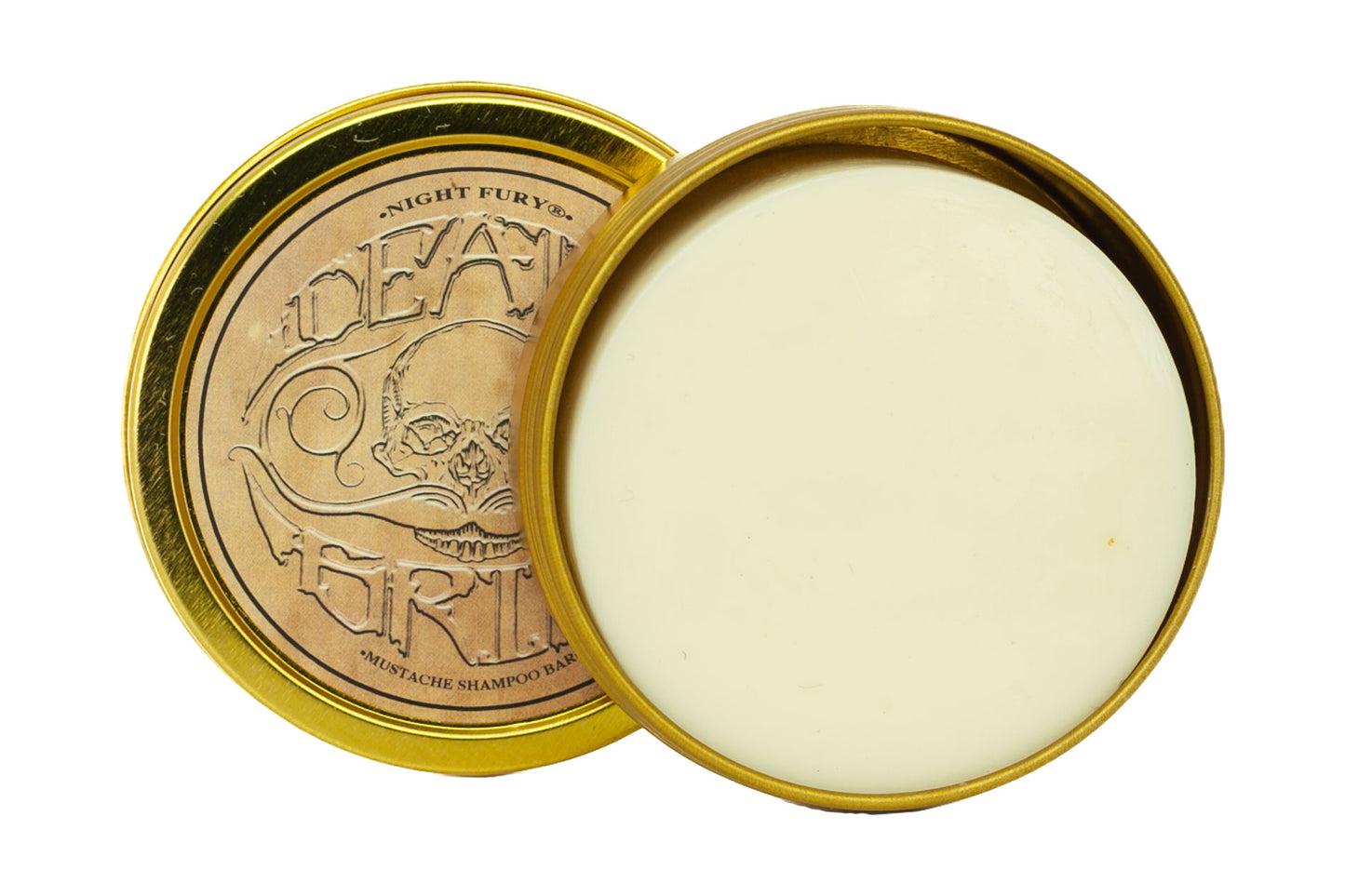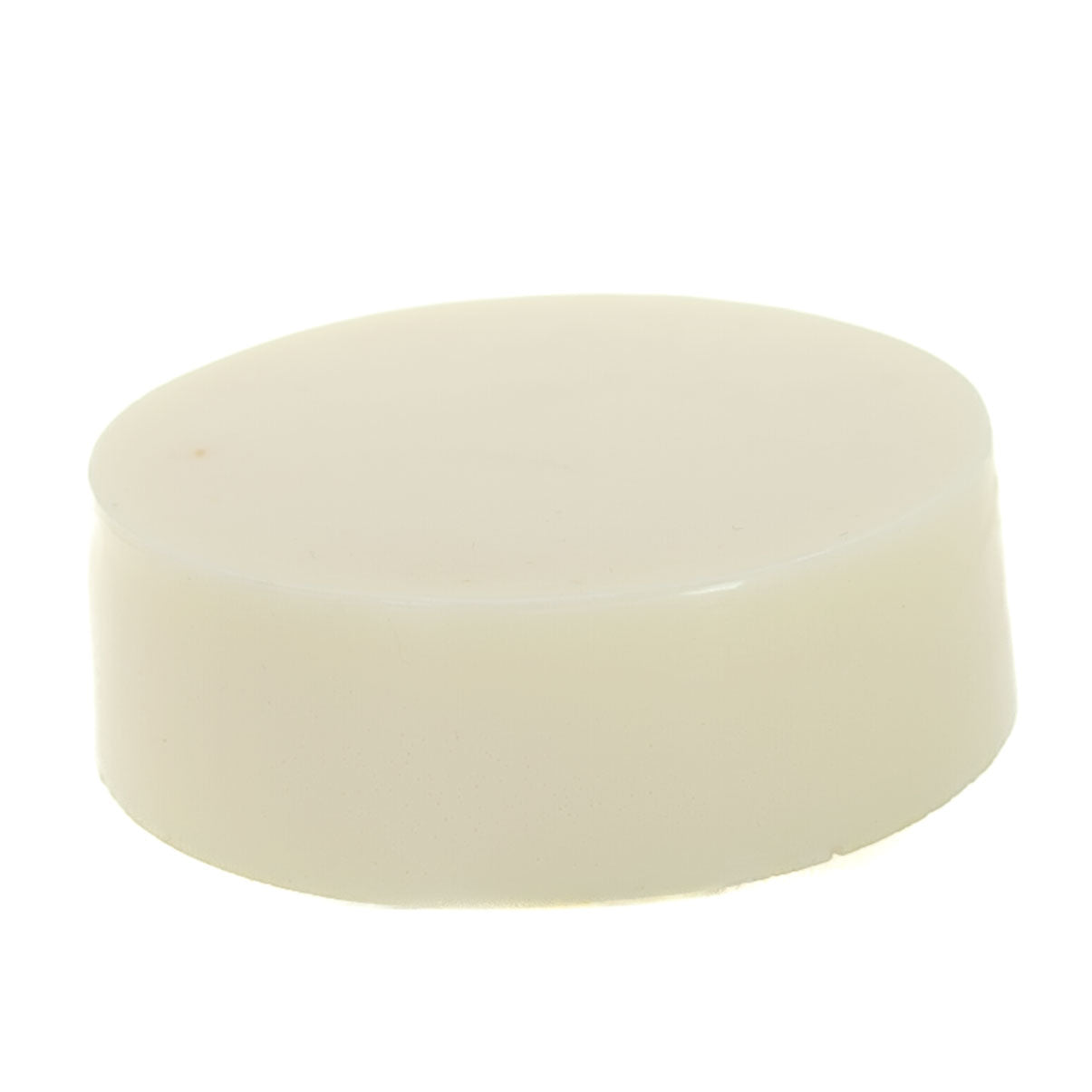 Free Shipping Available in USA

Order placed in the USA get shipping for FREE $60 or more

Death Grip 100% Satisfaction Guarantee

Contact us for any reason regarding your order. We stand behind our product with a 100% satisfaction guarantee.