Regular price
Sale price
$12.99 USD
Unit price
per
Sale
Sold out
Like our top-selling Fine Tooth Stainless Steel keychain comb but bigger (see picture below for comparison). This will still fit in pockets and can be carried on a keychain as well. Ideal for grooming, taming, and styling that mustache at home or on the go. Works for big mustaches or beards. 
Dimensions: 5" long by 1.25" wide

Large Steel Death Grip Comb for Mustaches
Flaunt that Stache:
A well-groomed mustache can elevate a man's appearance from ordinary to striking. The Large Steel Death Grip Comb for mustaches ensures every strand is in place. Whether you're sporting a classic handlebar or a simple chevron, this comb makes styling a breeze.
Benefits Of Mustache Styling:
Precision Styling: Perfectly spaced teeth for styling and shaping.
Durable: Built to last, ensuring you won't need another mustache comb anytime soon.
Travel-friendly: Its compact design fits perfectly in a pocket, ready for touch-ups throughout the day.


Large Steel Death Grip Comb for Beards
Beard Grooming Excellence:
The beard, often regarded as a symbol of masculinity and maturity, requires meticulous care to maintain its allure. The Large Steel Death Grip Comb is the epitome of grooming perfection for the beard. Crafted with precision, its fine-tooth design glides effortlessly through beards, removing tangles, distributing natural oils, and ensuring a consistent, clean look. The sturdy steel construction means you don't have to worry about it snapping or wearing out.
Benefits Of Beard Grooming:
Smooth Taming: Effortlessly untangles knots, making your beard look neat and tidy.
Even Distribution: Perfect for spreading beard oils, balms, and waxes.
Longevity: Steel doesn't wear out, ensuring a long-lasting grooming companion.
Large Steel Death Grip Comb for Hair
Hair Perfection:
Hair grooming goes beyond just keeping it neat. It's about making a statement. The Large Steel Death Grip Comb caters to hair of all lengths and textures. Glide it through to give your hair the attention it deserves, whether you're going for a sleek back or a tousled look.
Benefits Of Hair Grooming:
Versatile: Suitable for all hair types and lengths.
Reduces Frizz: The smooth steel teeth help minimize hair breakage and frizz.
Hygienic: Steel is easy to clean, ensuring you're not transferring dirt and oils back to your hair.


The Attraction Factor: Why Women Love a Well-Groomed Man

In today's fashion-forward era, grooming isn't just for self-satisfaction. It's a silent communicator, indicating a man's attention to detail, discipline, and style. Women often appreciate a man who can take care of himself, and a well-styled beard, mustache, or head of hair can be a direct reflection of one's personality. The Large Steel Death Grip Comb ensures that every man can express himself perfectly through his grooming choices. After all, a man who knows how to present himself is often seen as confident, mature, and, inevitably, more attractive.
Seize the Day with Precision Grooming!
Don't settle for ordinary when excellence is within reach. The Large Steel Death Grip Comb is more than just a grooming tool—it's a statement of class, commitment, and care. For every man who wants to leave a lasting impression, this comb is your ally. Stand out, be the epitome of well-groomed elegance, and let the world see you at your best.

Tired of hair combs that break or wear out too easily?
Order your Large Steel Death Grip Comb today and redefine your grooming game. Because true style starts with the right tools.
Share
View full details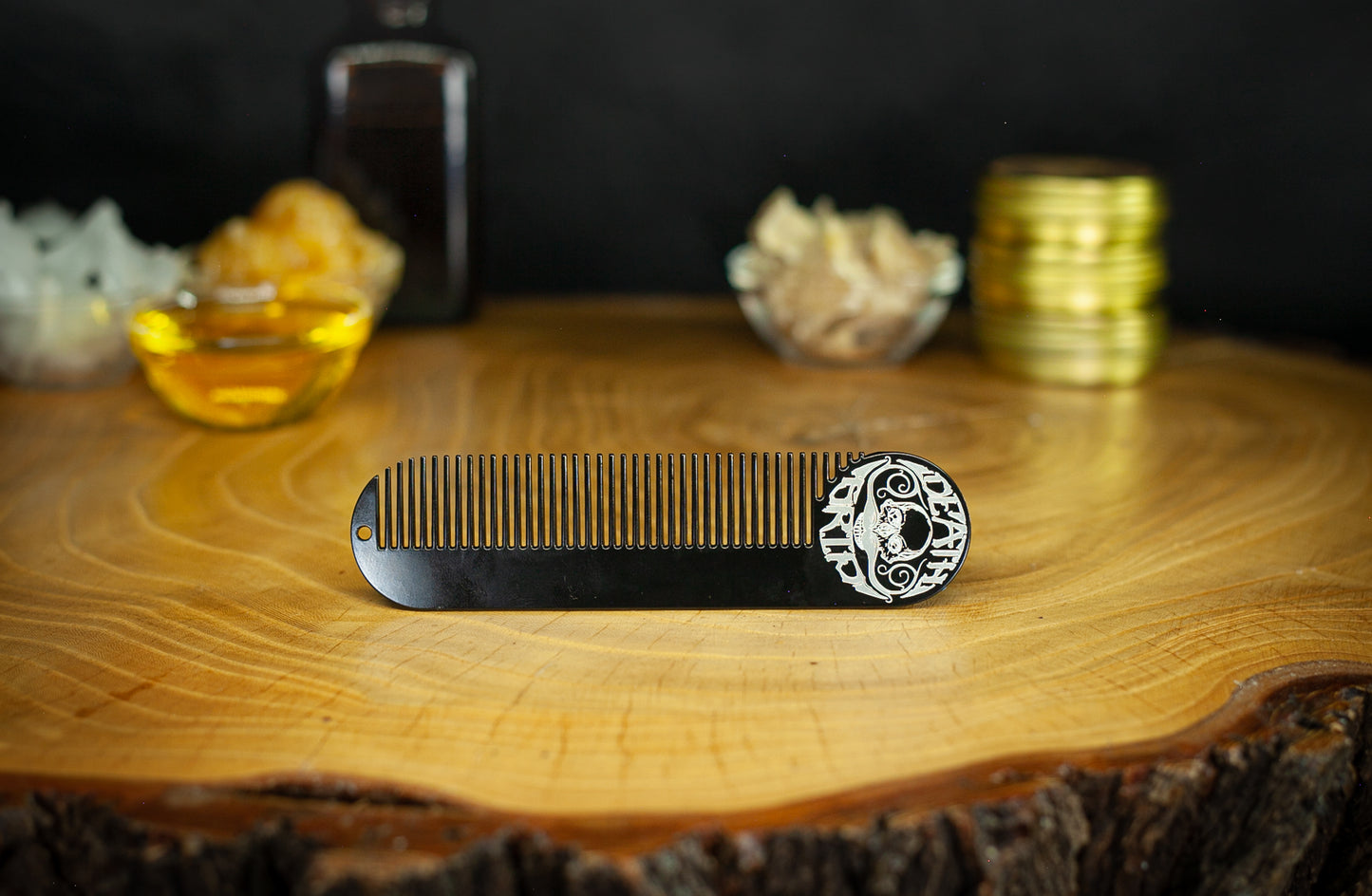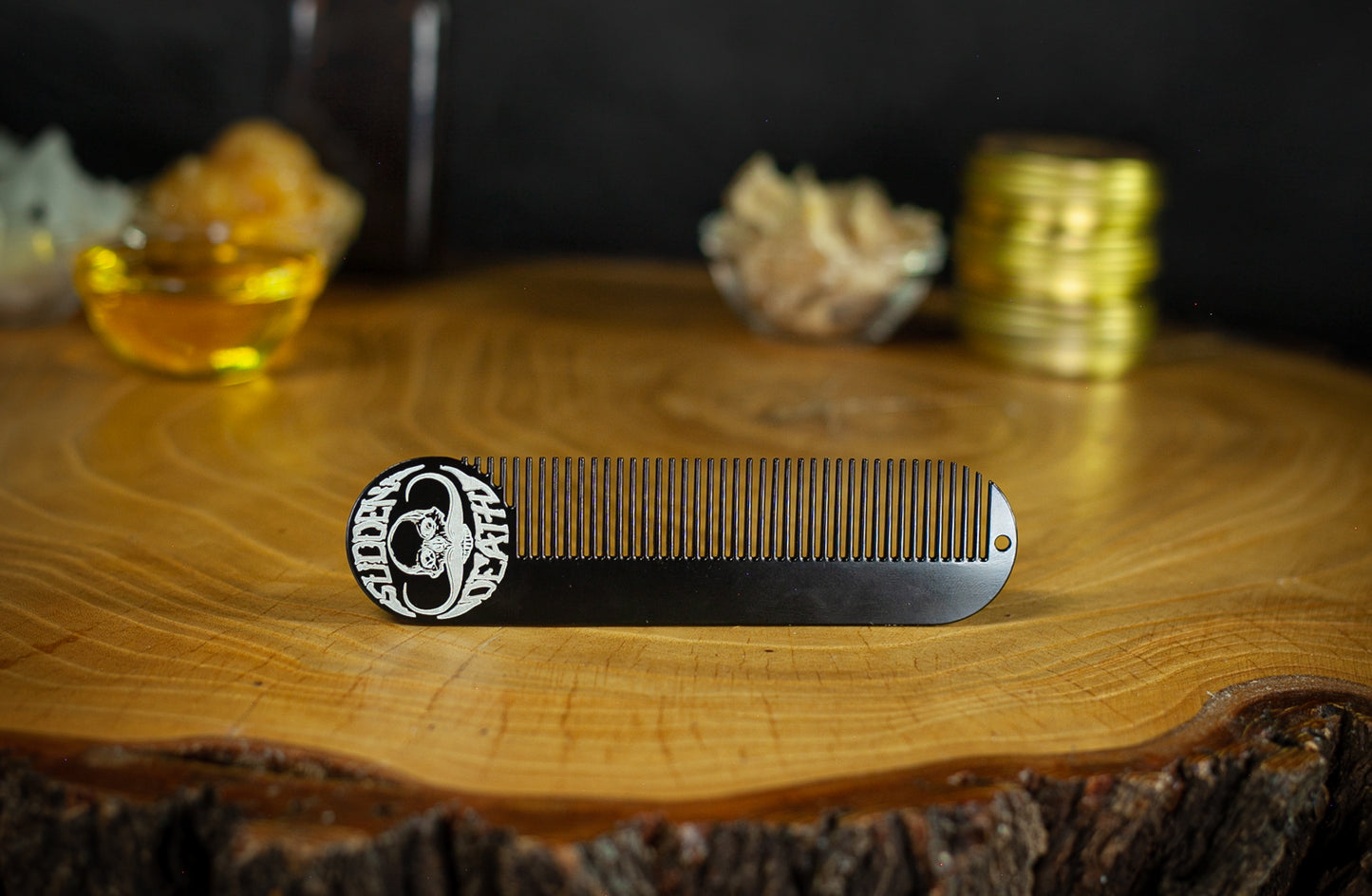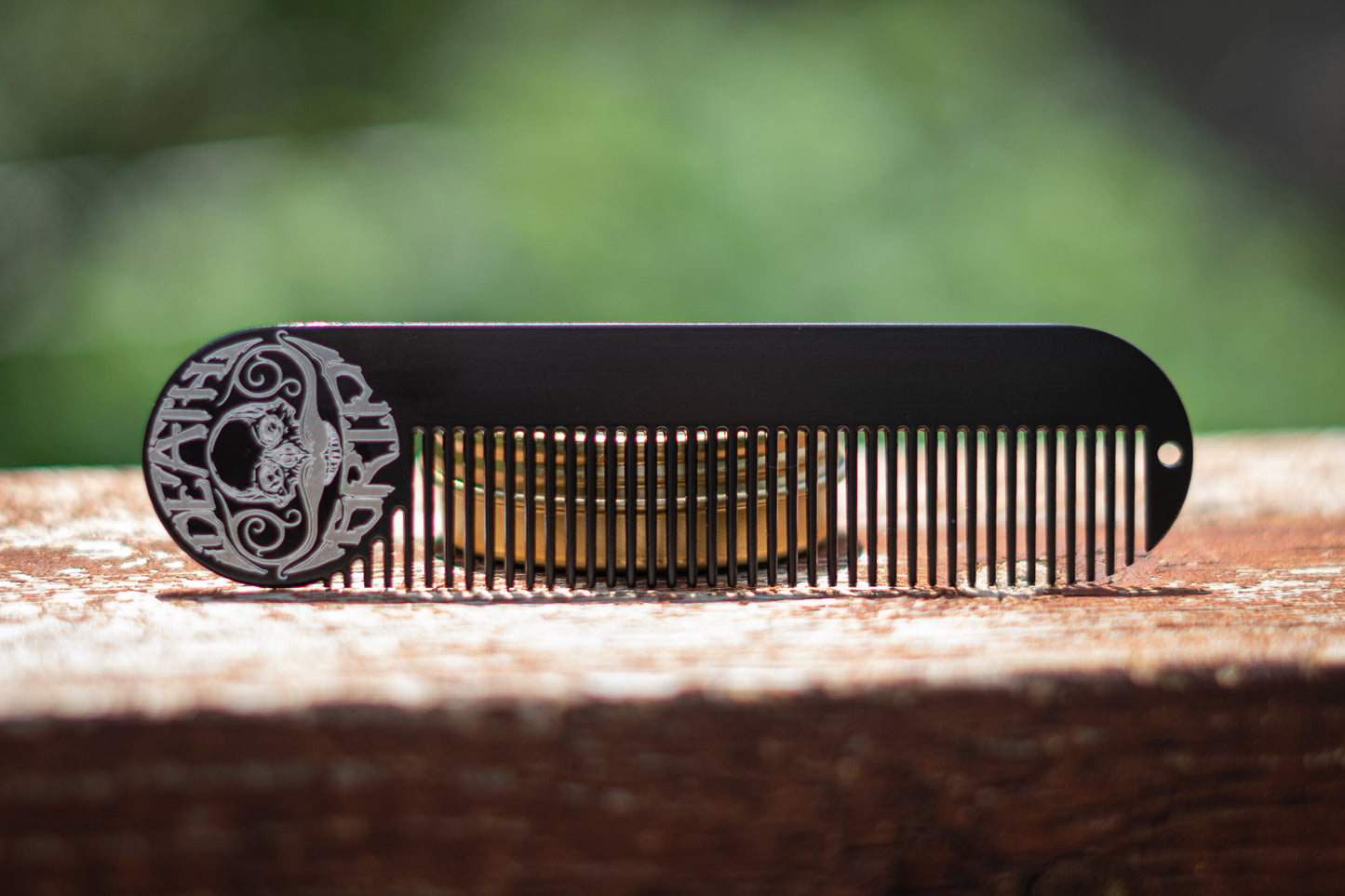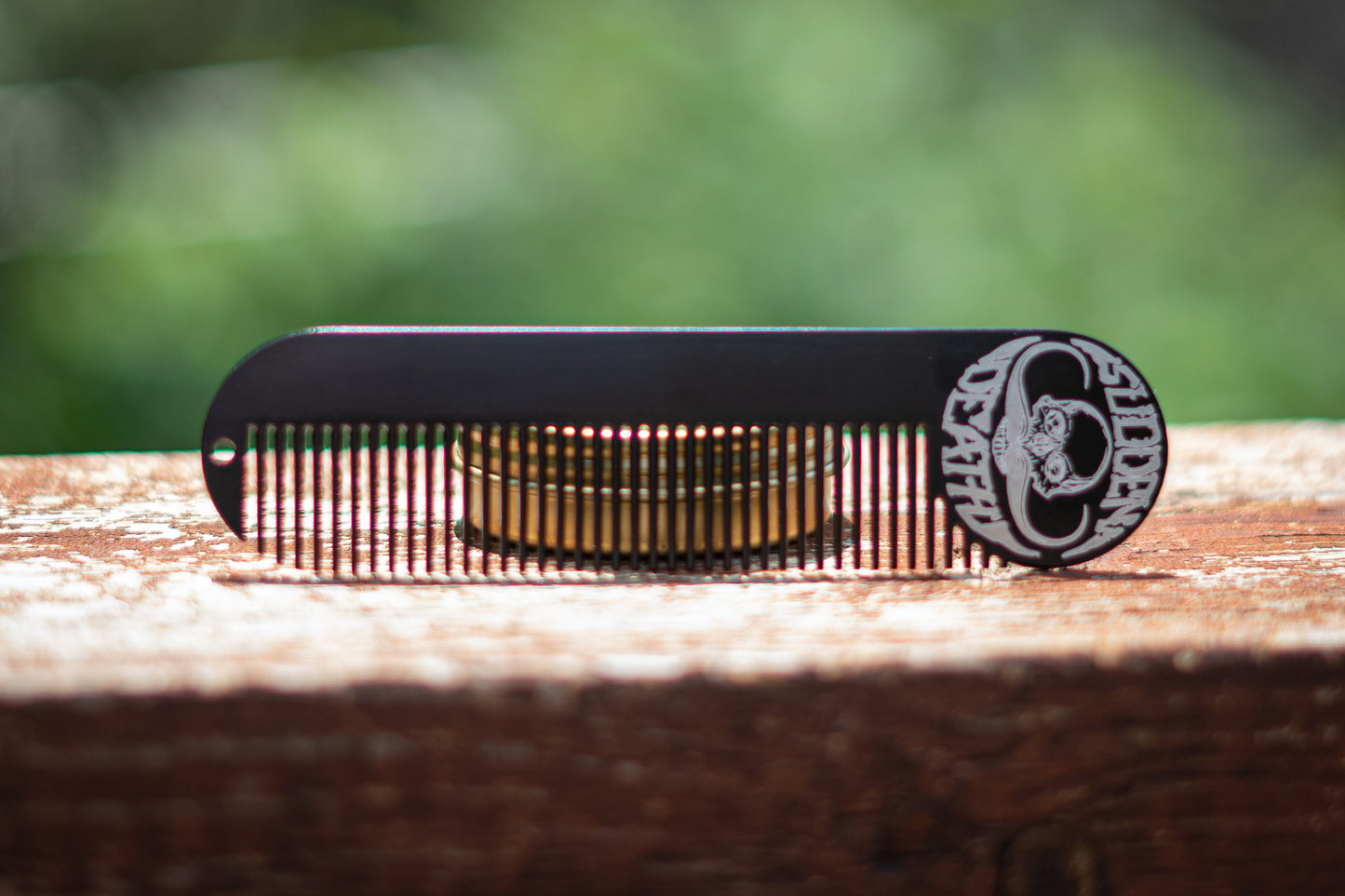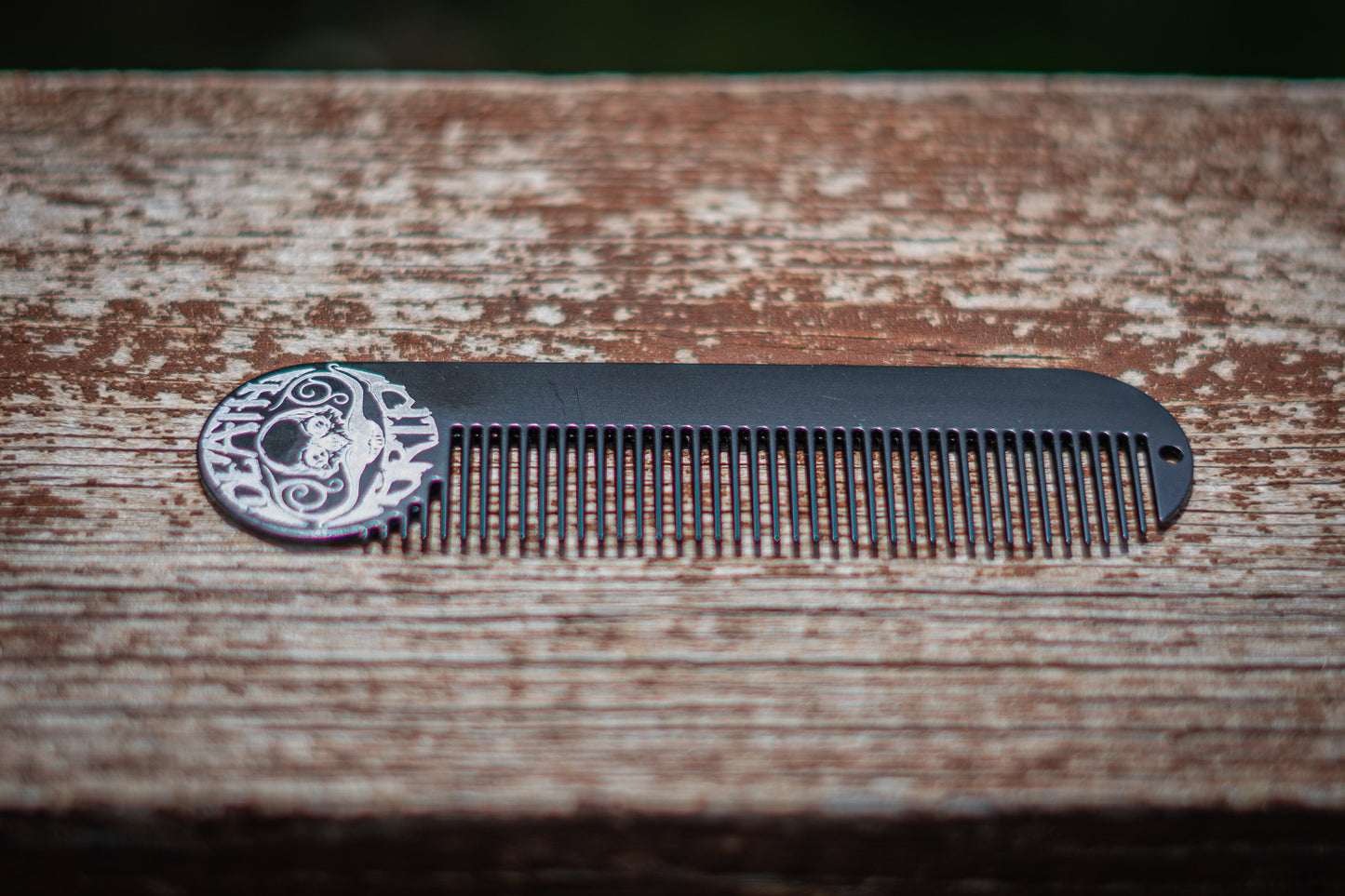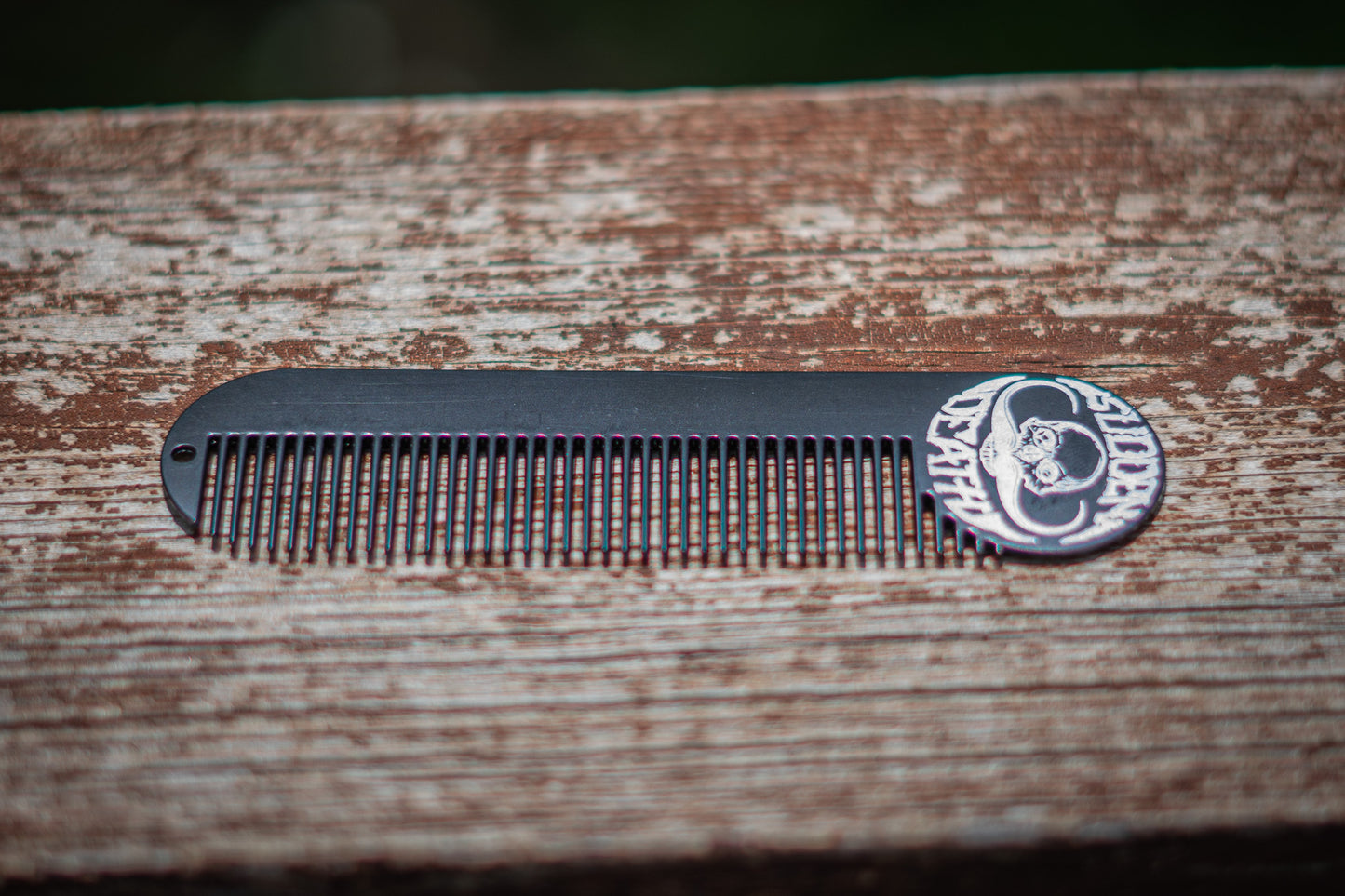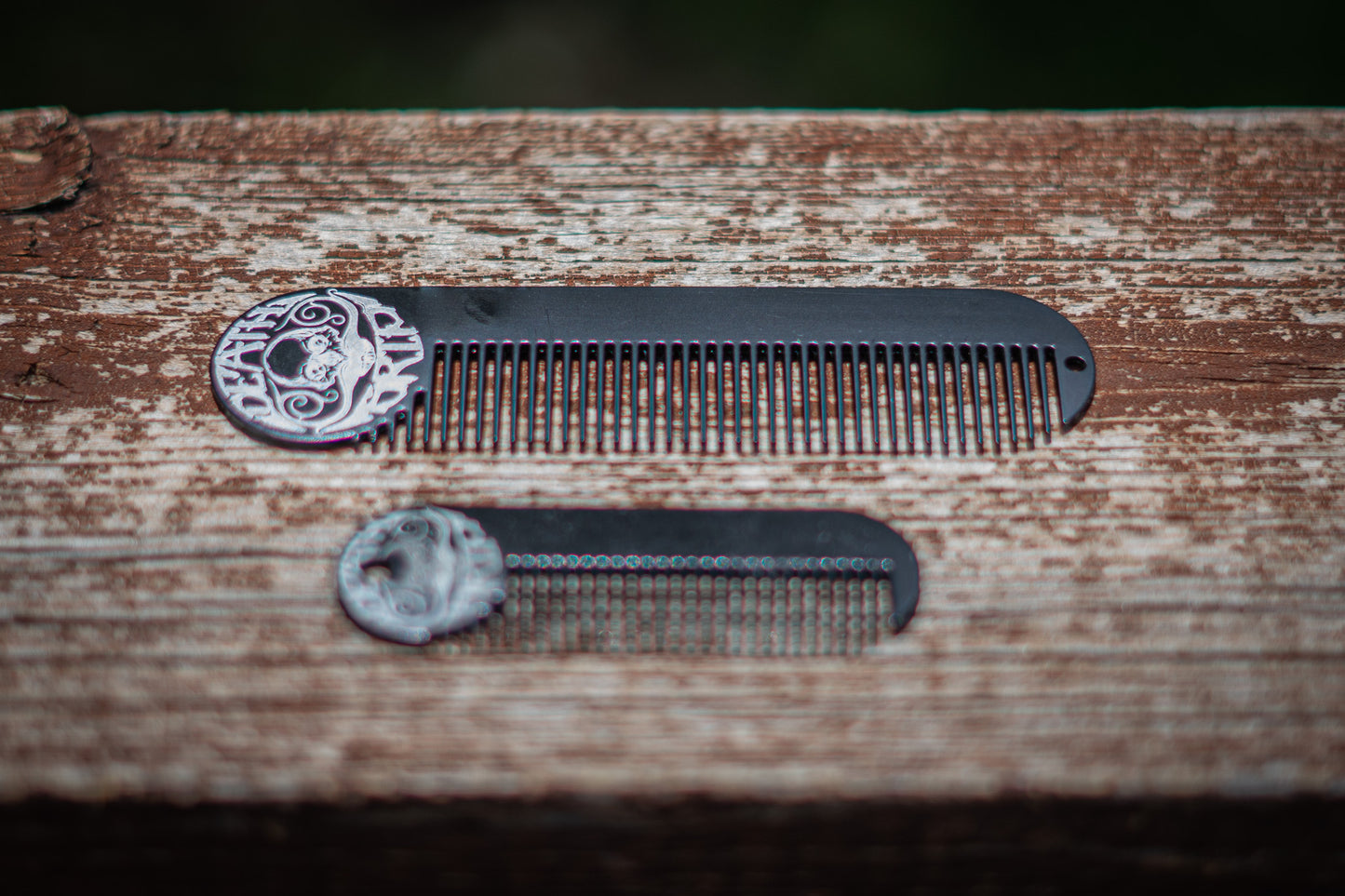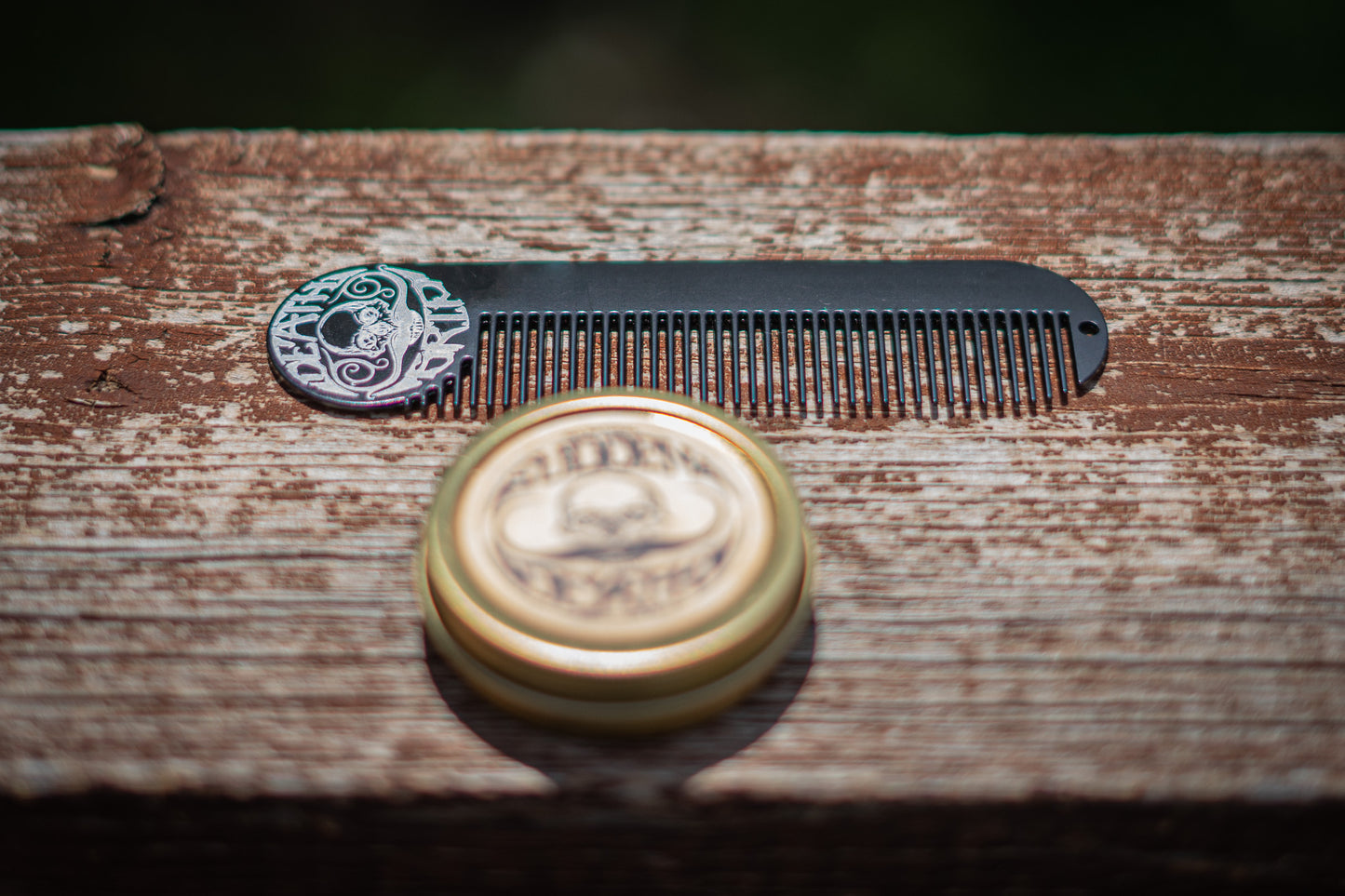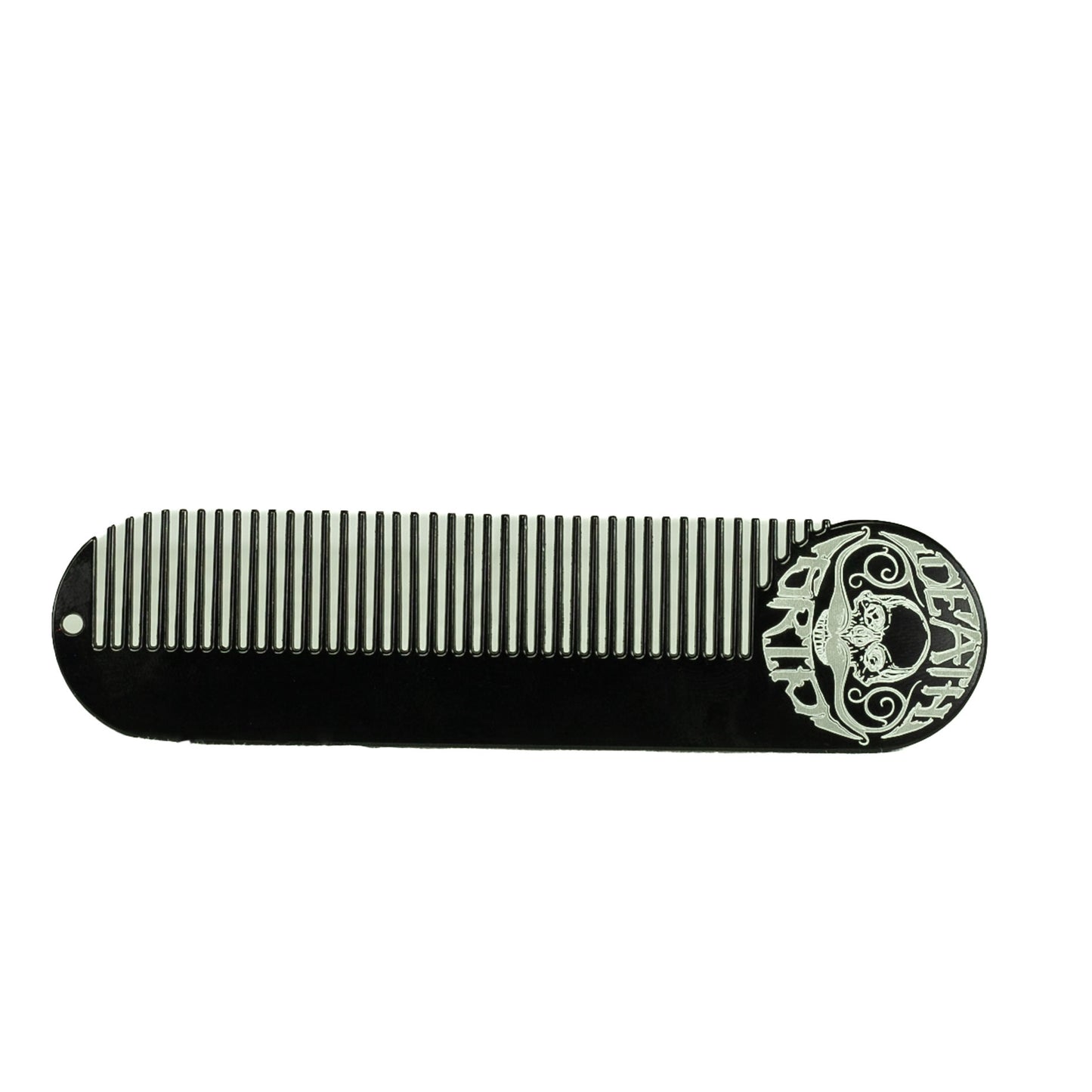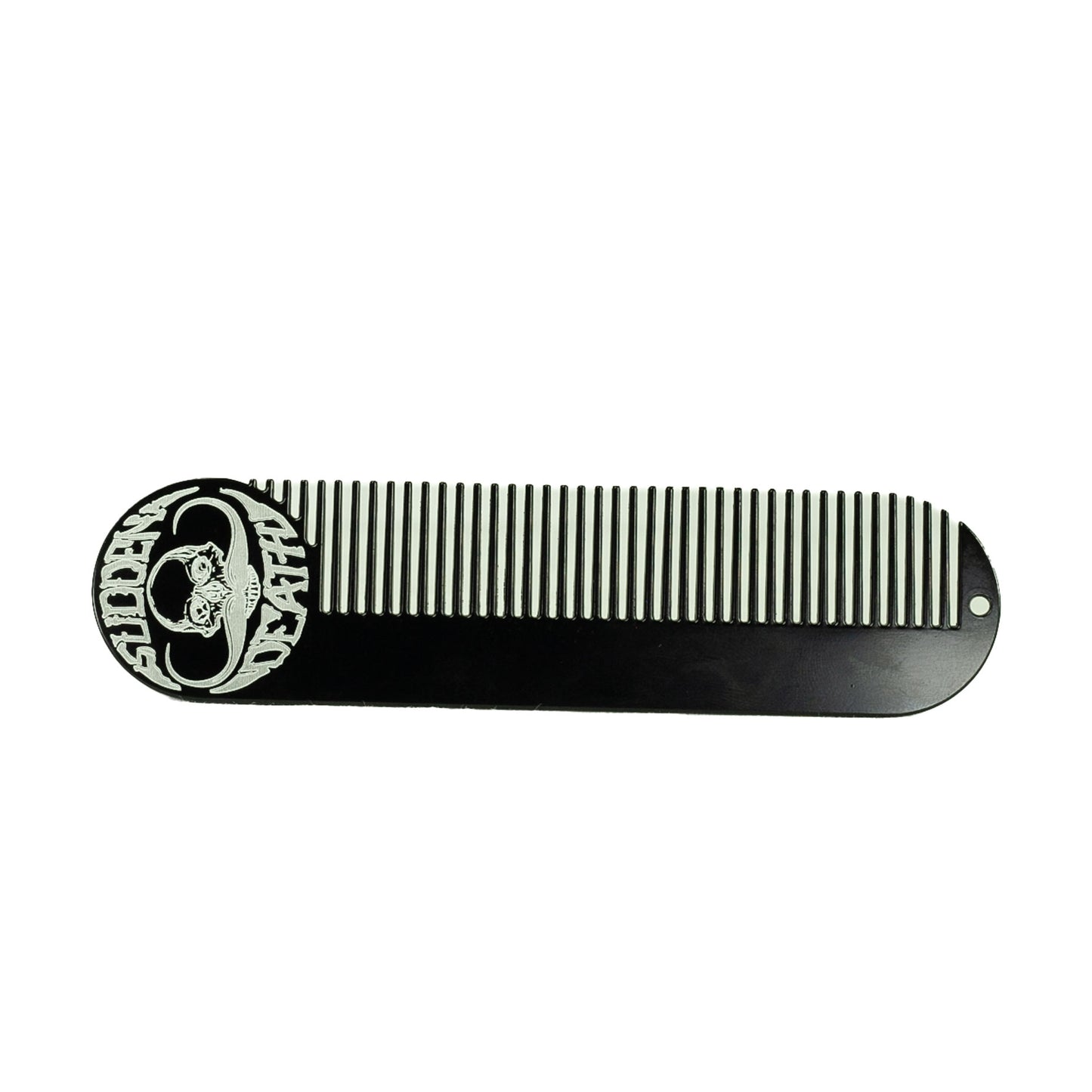 Free Shipping Available in USA

Order placed in the USA get shipping for FREE $60 or more

Death Grip 100% Satisfaction Guarantee

Contact us for any reason regarding your order. We stand behind our product with a 100% satisfaction guarantee.