Regular price
$29.98 USD
Sale price
$27.99 USD
Unit price
per
Sale
Sold out
Features:
Caution For Serious Mustaches Only - If you are a man looking to take his mustache game to the next level Bare Bones is the mustache wax for you. 
The right ladies will take notice & people will talk to you regularly about your stylish mustash grooming skills. NO hairdryer or a heat source is necessary to warm the wax. Just like the name, Bare Bones is the perfect medium hold, the Bare Bones you need to tame master piece of masculinity
Maintain A Clean Mustache - One of the most important responsibilities of having an awesome mustache is keeping that cookie duster clean
Award Winning Medium Hold - Our mustache wax has a pliable semi-sticky tacky glue like wax feel that holds those unruly stash whiskers in place for 8+ hours. Unlike other waxes that leave your moustache looking gunky and waxy our waxes preform in a way that gives your mustachio perfect styling and does NOT "pill" up. Perfect for men grooming brown, black, red, grey or white handlebar mustaches
Lasts A Long Time - 1oz Tincture Bottle with dropper lid. You only need a few drops of oil to soften and remove mustache wax from stache; 1oz metal tin mustache wax can last up to 4 months of daily usage; non scented
Made In The USA - Our handcrafted all-natural & cruelty-free ingredients are safe on your skin & completely chemical-free.
Details:
Get our Bare Bones Medium Hold Mustache Wax and our Night Fury Mustache Wax Remover Oil Set so you have everything you need to style your mustache and then clean and groom it as well. Bare Bones Medium Hold Mustache Wax Bare Bones Moustache Wax by Death Grip is the 2021 National Beard and Moustache Championship 1st place award winner for "Styled Handlebar Mustache" worn by Josiah Goering. Bare Bones is handcrafted, made in the USA, all natural mustache wax gets the job done! Guys, if you have a mustache in need of just a little moustache wax product in your facial hair - Bare Bones is the mustache wax for you! Bare Bones offers a semi tacky, smooth application and stays malleable rather than hardening up which allows a comb to be run through it at any time that allows you to style your moustache, while maintaining that very natural look and feel. The semi tacky natural hold that you and the ladies love. It's so nice to be able to run a mustache comb through your mustache without pulling any of your hairs out. This smooth malleable mustache wax that is Bare Bones, allows you to do that with ease. The Bare Bones product was created out of necessity to the market place when it comes to moustache waxes available. If you're just starting out on your mustache journey or a veteran to the mustache, Bare Bones Wax is a terrific on the go option to tame your mustache. Night Fury Mustache Wax Remover Oil CAUTION FOR SERIOUS MOUSTACHES ONLY - Lets be honest if you have a serious moustache you are probably using a Serious mustache wax such as Death Grip or Sudden Death by Vintage Grooming. This means you also need a way to keep you mustache clean and healthy. That means you need a way to easily remove moustache wax at the end of the day before washing with warm soapy water. Thats were Night Fury Mustache Remover comes in. MAINTAIN A CLEAN MUSTACHE - One of the most important responsibilities of having an awesome mustache is keeping that cookie duster clean !
Share
View full details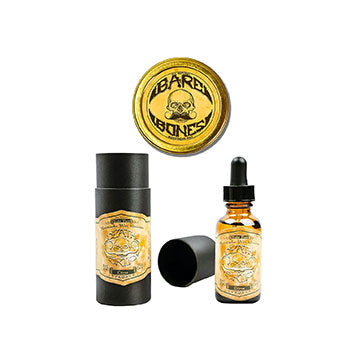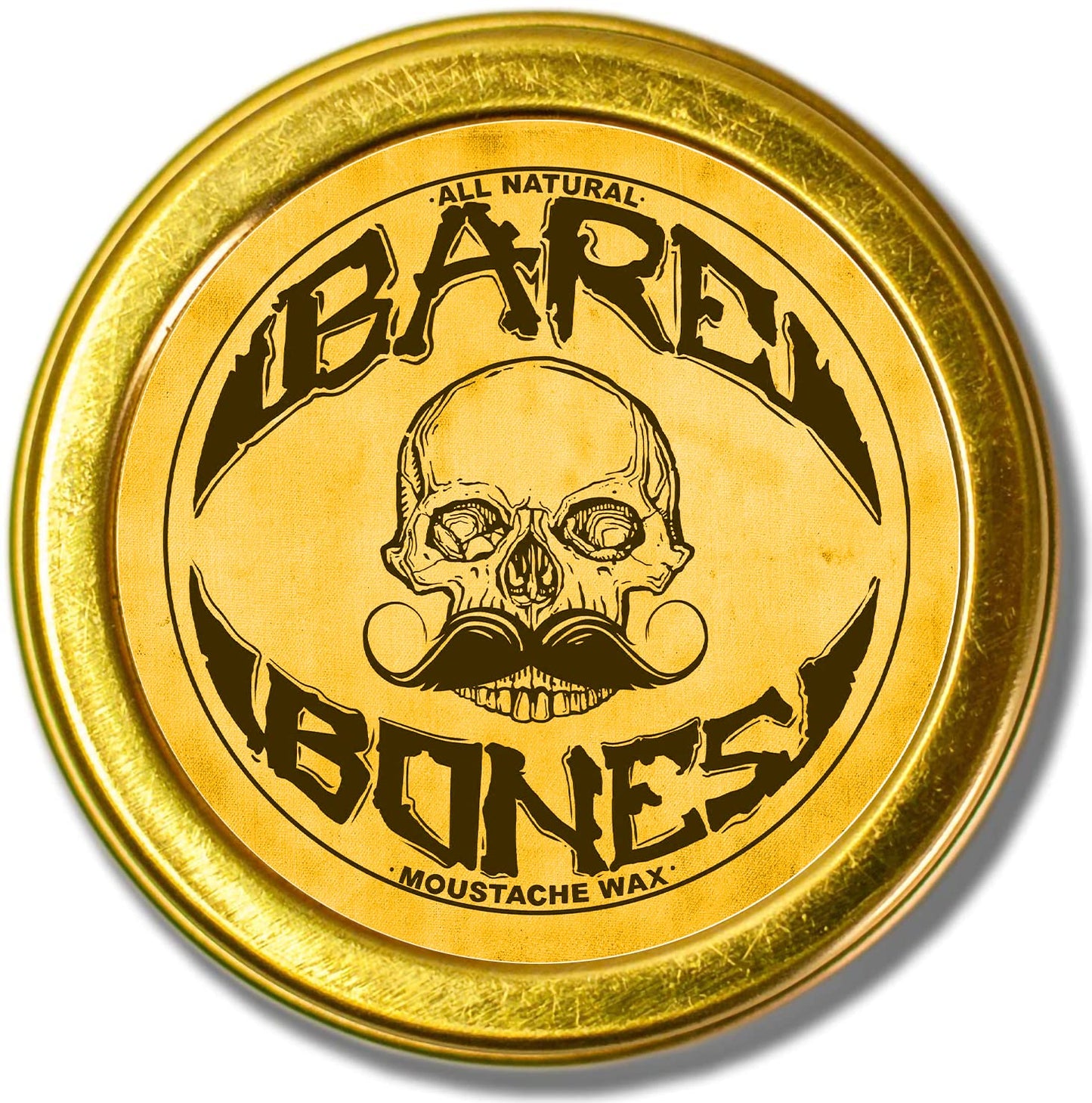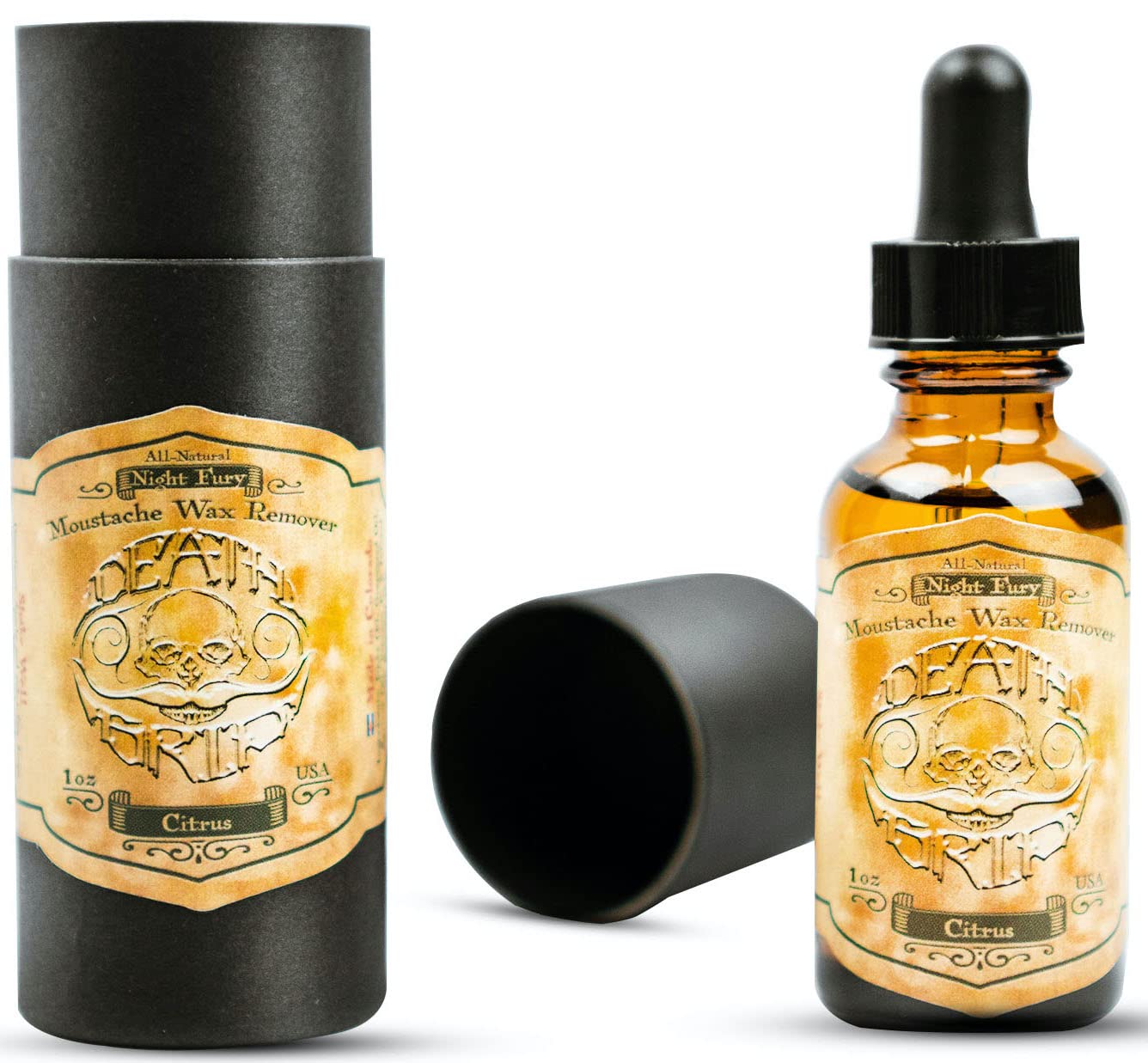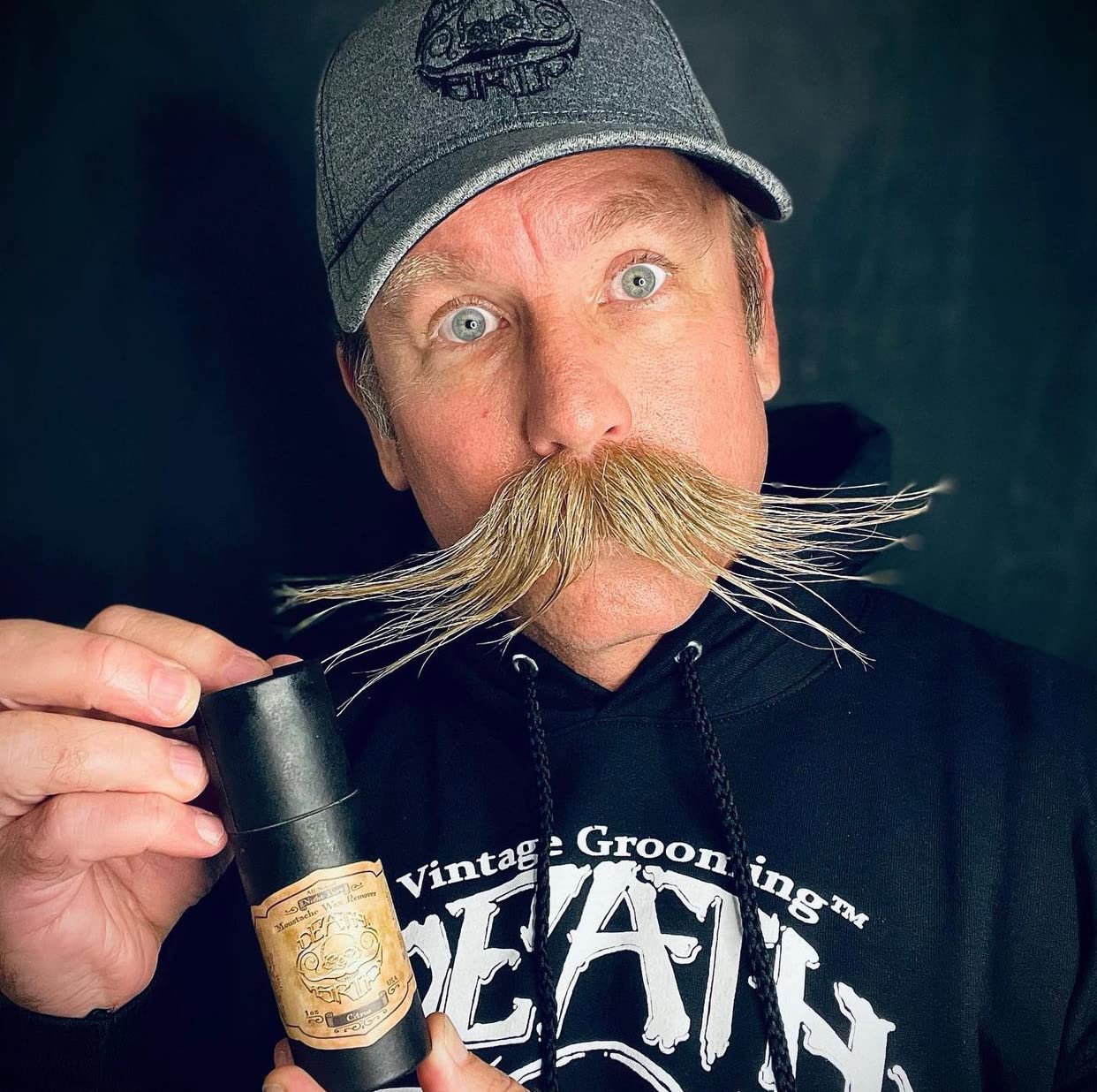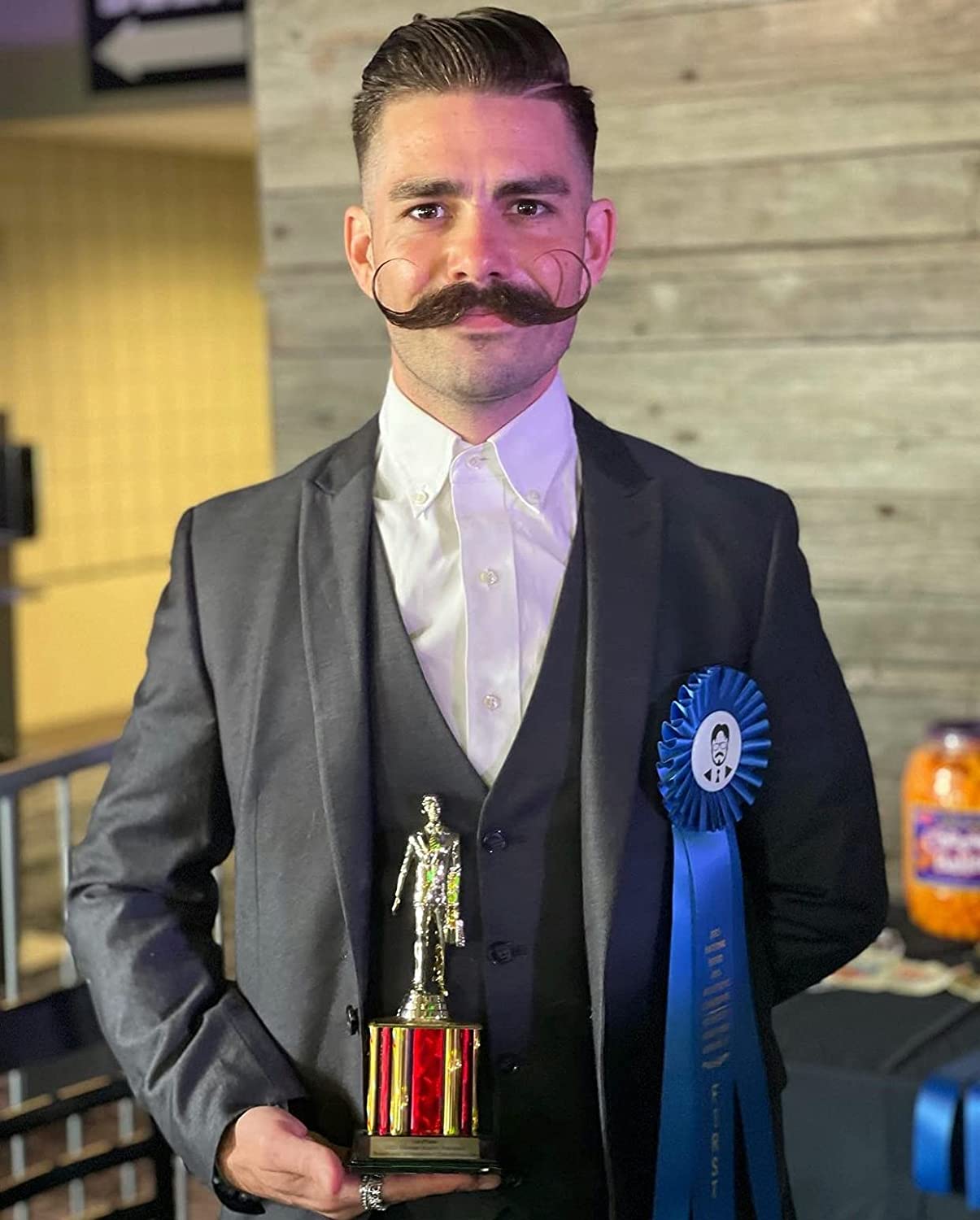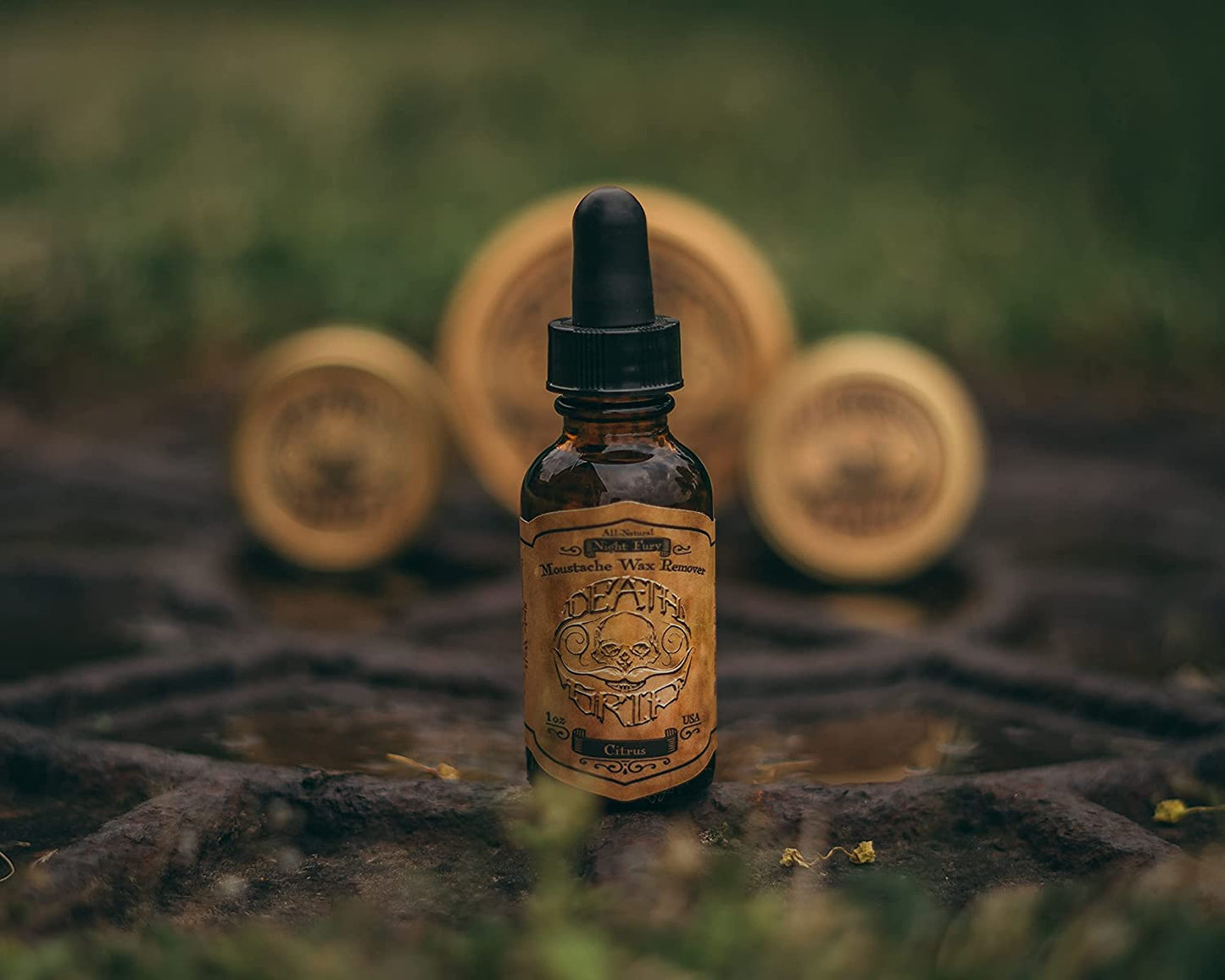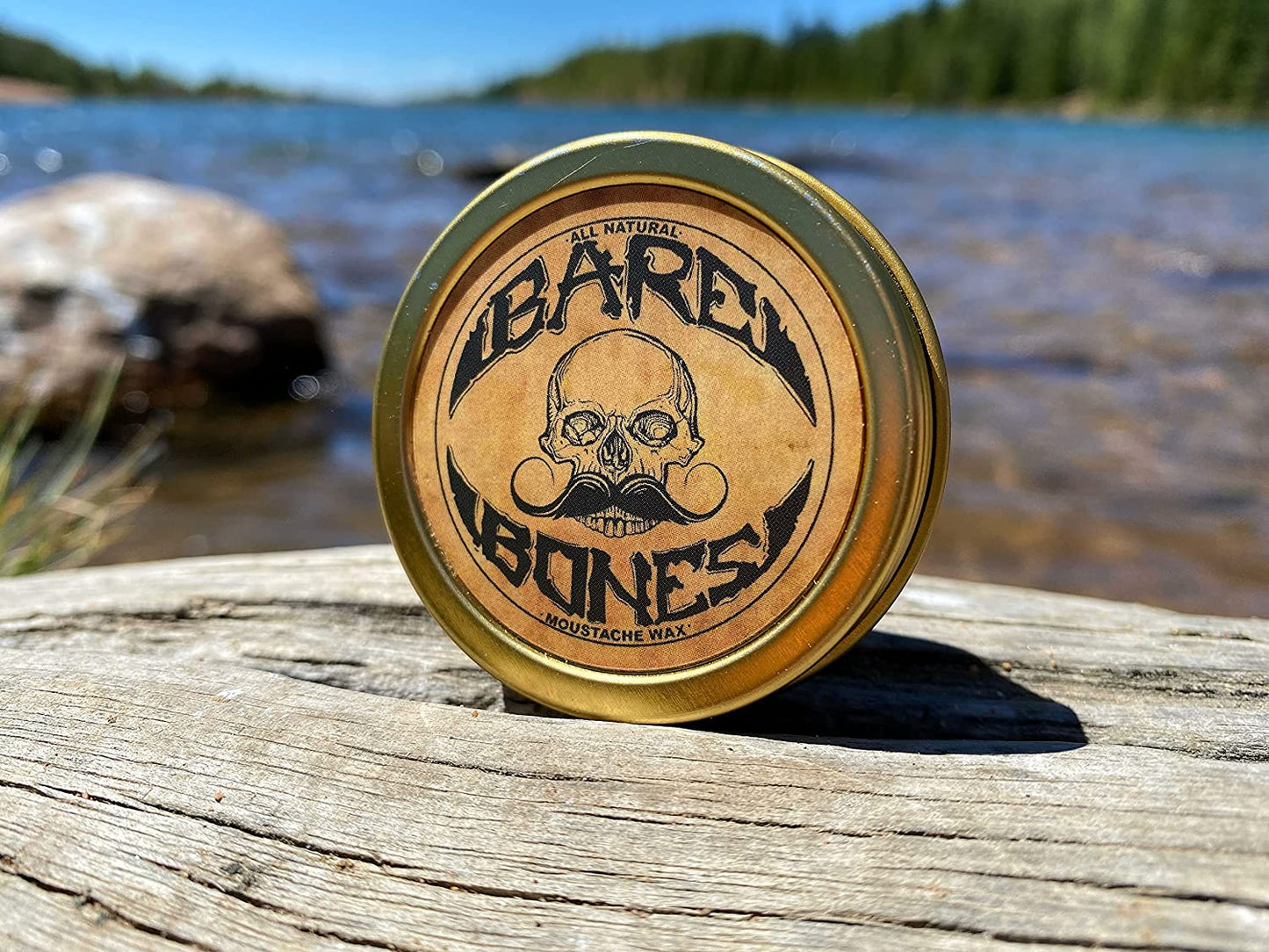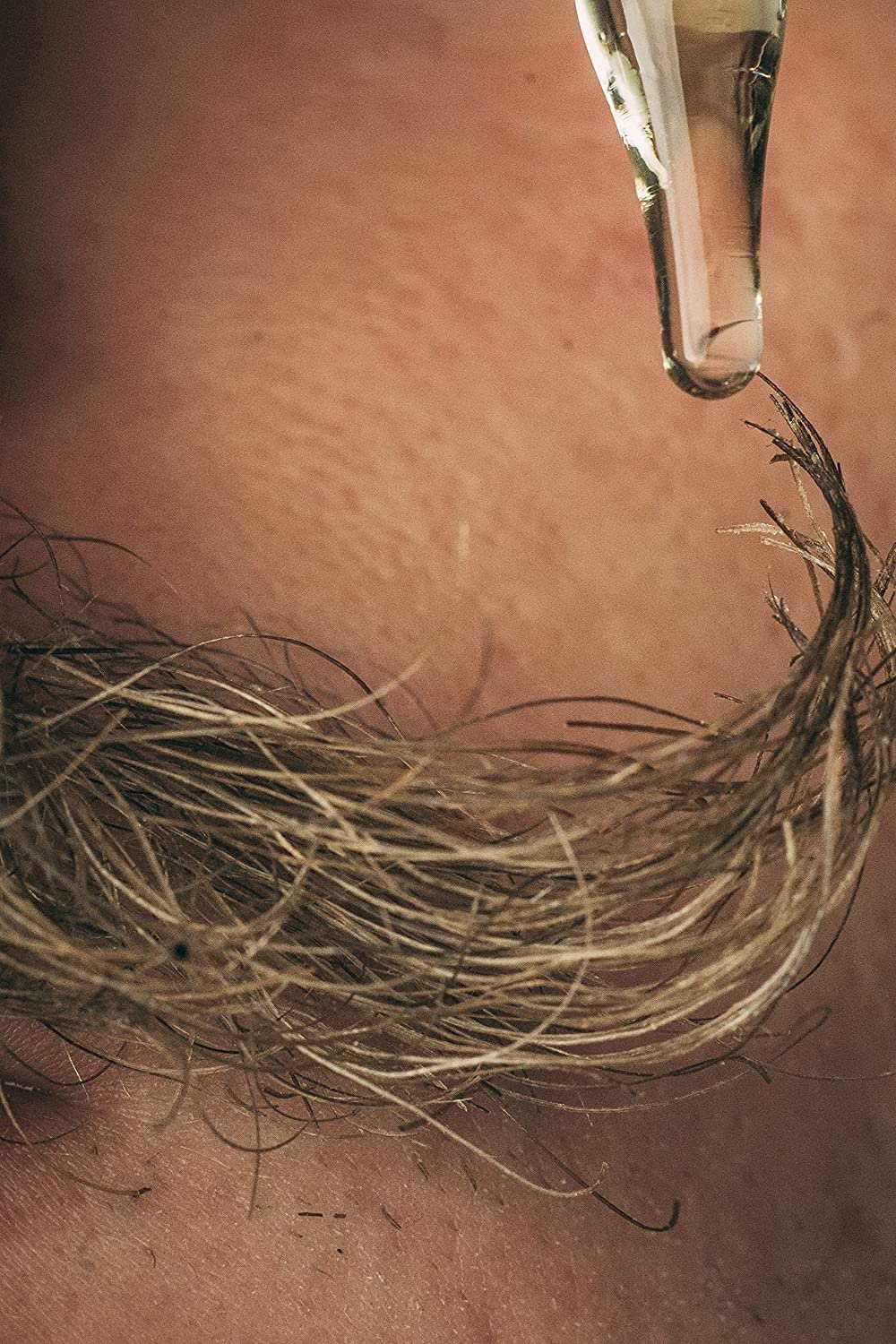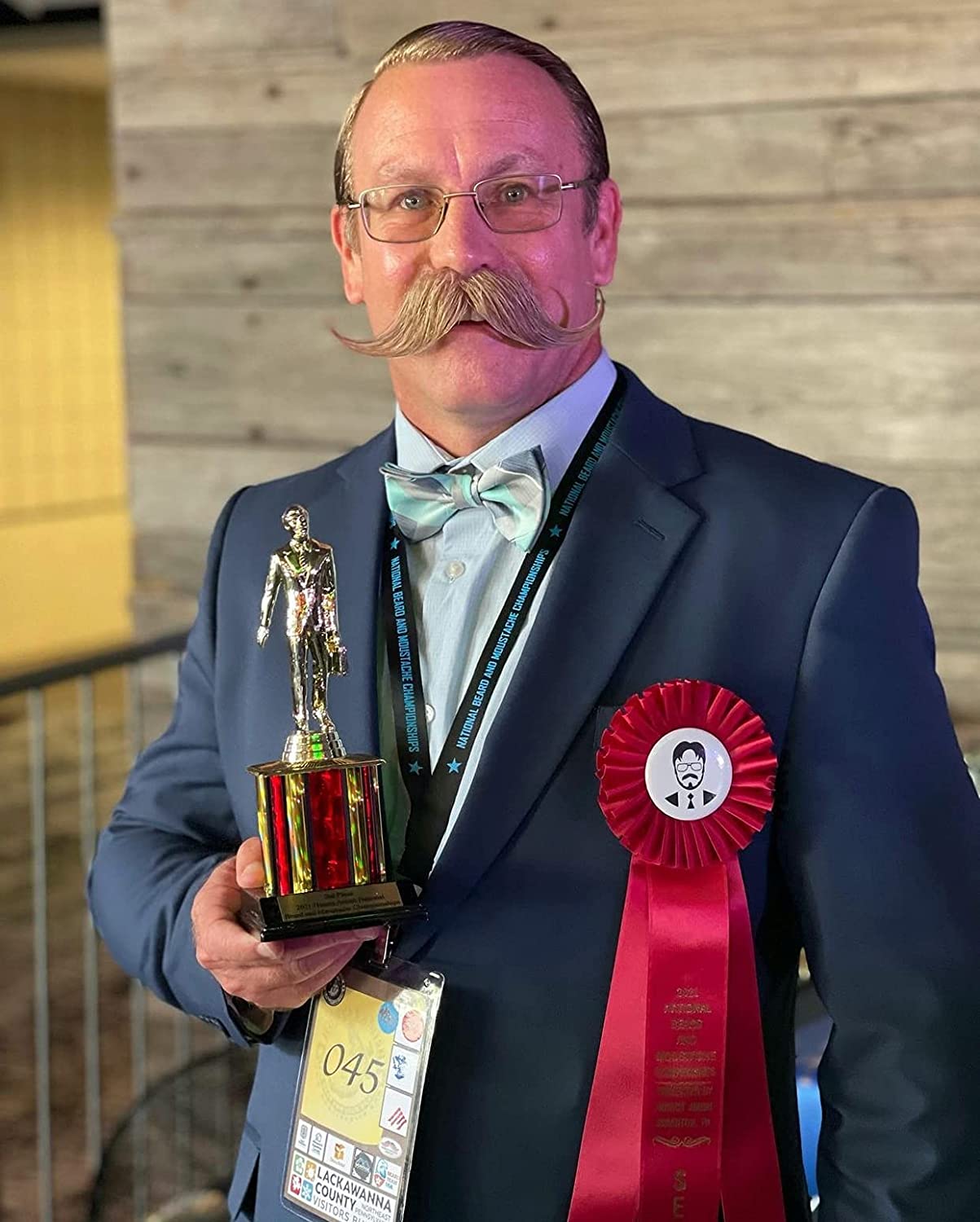 Free Shipping Available in USA

Order placed in the USA get shipping for FREE $60 or more

Death Grip 100% Satisfaction Guarantee

Contact us for any reason regarding your order. We stand behind our product with a 100% satisfaction guarantee.